GCI Opens Annual Shoot for the Stars Contest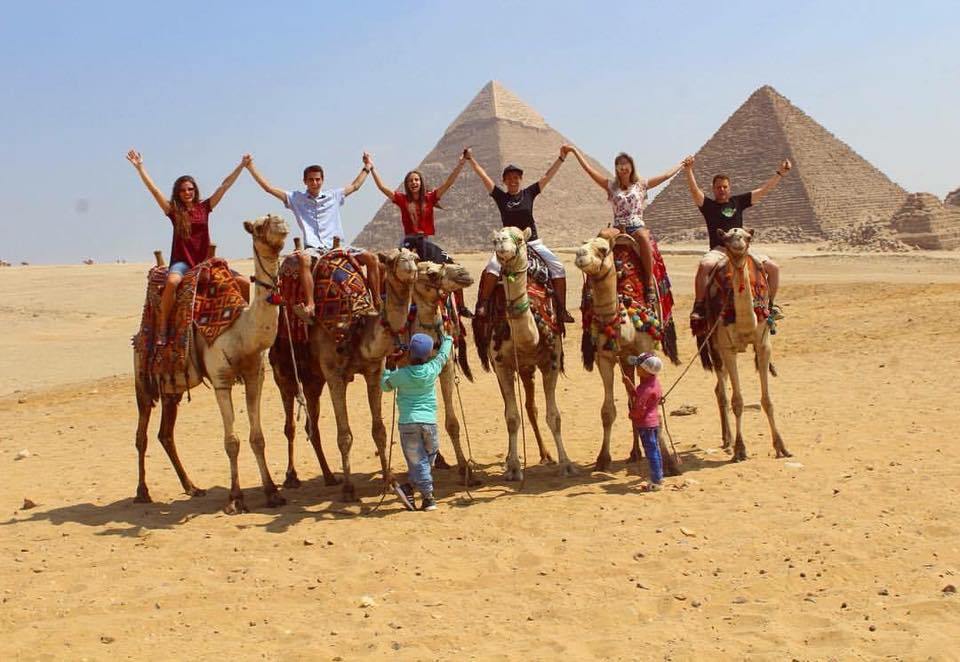 Global Connections Announces Annual "Shoot for the Stars"
Twelfth Annual Member Engagement Contest Gives 12 Chances to Win
OVERLAND PARK, KS – July 12, 2019 – Global Connections, Inc. (GCI), the highly-respected resort developer, travel club fulfillment and service provider of Global Discovery Vacations (GDV) has announced its annual Shoot for the Stars contest. The yearly event selects winners in four categories from GDV Travel Club Members who participate via social media. In past years, the contest consisted of three categories: Family & Friends, Landscape and Wild & Fun. The newest category added this year is "Condo Shots."
Member contests such as Shoot for the Stars continue to grow in popularity among GDV's members. The contest began with barely 30 entries from Global Discovery Vacations club members. Last year's contest brought in over 1000 entries.
With the addition of the new category, members have 12 chances to win, with three opportunities in each category. The prizes for winning are outstanding. In this contest, GCI awards prizes that include a one-week vacation. Each winning member also receives their own feature story published on GDV's blog and social media.
Submissions for Shoot for the Stars are open until November 30, 2019 and the winners will be revealed the second week of January 2020.
Interactive contests are one way GCI builds a sense of community among GDV members. Not only does Shoot for the Stars engage GDV members with the excitement of sharing their travel photos with others, it also provides authentic photos of members and their travels that frequently appear in member communications, sales and marketing materials, printed collateral pieces, on the website, social media and in testimonials.
The contest builds pride, encourages loyalty and creates an environment of member engagement, as well as building a unique library of true-to-life vacation images. Last year's Shoot for the Stars winners included a family vacation shot near the pyramids of Egypt, climbing Bell Rock in Sedona, AZ and a travel-magazine worthy photo of Cinque Terre in Vernazza, Italy.
Tom Lyons, President and CEO of GCI says "We love seeing our members enjoy their travel experiences. The photos are a visual reminder of good times all around the world. We are particularly looking forward to entries in the new Condo Shots category. We have accommodations in great locations and it will be fun to see our member's pictures of where they stayed on vacation."
About Global Connections, Inc.
Global Connections, Inc. is based in Overland Park, KS, opening in 1996 as a travel club fulfillment and service provider. Considered a leader in the travel club industry, GCI offers the member of its Global Discovery Vacations club program a wide variety of leisure benefits and vacation options at more than 700 North American resorts. GCI is the developer and owner of resorts in California, Florida, Tennessee and Colorado as well as owning and leasing numerous resort condominium units throughout the U.S., Canada, Mexico and Caribbean.
For more information about GCI visit exploregci.com
About Global Discovery Vacations
Global Discovery Vacations is a respected membership-based travel club offering its member access to condominium accommodations, cruise and tour vacations, a full-service travel agency, a concierge program, and other leisure benefits.
For more information about Global Discovery Vacations visit globaldiscoveryvacations.com
Contact: Melanie Gring 561-212-5359
Media Contact: Georgi Bohrod 619-255-1661
Media Contact
Company Name: GBG and Associates
Contact Person: Georgi Bohrod
Email: Send Email
Phone: 619.255.1661
City: San Diego
State: CA
Country: United States
Website: www.gbgandassociates.com