Label Llama Offers Deep Discounts on Custom Stickers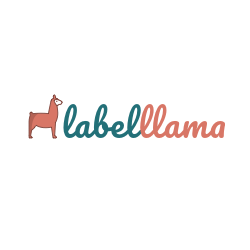 Stickers are an effective form of branding and labeling for businesses. However, for a hassle-free experience, one needs the assistance of a professional sticker provider. Label Llama is one such business offering premium-quality custom stickers in a convenient manner.
The business was designed with the idea of simplifying the sticker-buying experience for their customers. Label Llama has taken a number of steps to ensure that their customers can enjoy the most convenient and affordable sticker service available.
As part of their effort to provide affordability, they are currently offering discounts on custom stickers. Custom stickers are often utilized by businesses to brand, package and label goods. The currently active discount is available on all of Label Llama's featured products. This includes die cut stickers, circle stickers, rectangle stickers, as well as sticker sheets.
Many of their customers have already begun taking advantage of this opportunity to get a myriad of high-quality stickers made for their businesses. Much of this may be because of the fact that the process to get started at Label Llama is to the point. Customers simply need to submit an online picture of their design. Once confirmed, a proof is sent via email. When the customer approves the proof, the production process begins.
Label Llama has a short turnaround period of just 4 days. In addition to this, they offer free shipping. All these factors, taken to ensure the ultimate experience of convenience and ease for their customers, has made Label Llama the premier option for many businesses.
Their experience with companies like Sony allows them to cater to a wide array of customers. Additionally, with frequent discounts and promotional offers, businesses are able to get professional stickers at a fraction of the usual price.
Label Llama hopes that their current discount will prove to be useful for their customers. They plan to continue partaking in such events and promotions in the future, depending on the feedback from their clientele.
About Label Llama:
Label Llama was created with the aim to provide the ultimate sticker experience. They have assisted businesses in receiving high-quality stickers since 1989. The stickers they provide are useful for labeling, packaging and branding purposes. Over the series of three decades, they have turned the ideas of countless customers into stickers. Through a powerful online process, Label Llama allows customers to place an order within minutes, and receive the perfect stickers in less than a week.
For more information: https://labelllama.com/
Media Contact
Company Name: Label Llama
Contact Person: Media Relations
Email: Send Email
Phone: 619-937-2623
Address:13257 Kirkham Way
City: Poway
State: CA
Country: United States
Website: https://labelllama.com/