Layback Surf and Yoga Camp Sri Lanka
Layback Surf and Yoga Camp has welcomed thousands of surfers and travelers since it opened its doors in 2017. It is located a few minutes away from the beautiful beach of Weligama, a small village on the south coast of Sri Lanka. The locally owned business has created a friendly, laid-back and creative space for travelers and surfers.
A place that is intertwined with the local Weligama life. Weligama is a perfect place for tourists. It is a small village which depicts south Sri Lankan culture. Layback allows its guests to explore the beauty and lifestyle of Weligama. There are many things to explore including a beautiful beach and local markets. Layback surf and yoga retreat Sri Lanka has developed a vision to become the ultimate hideaway for surfers and travelers. It's a tranquil oasis and has beautiful relaxing accommodation.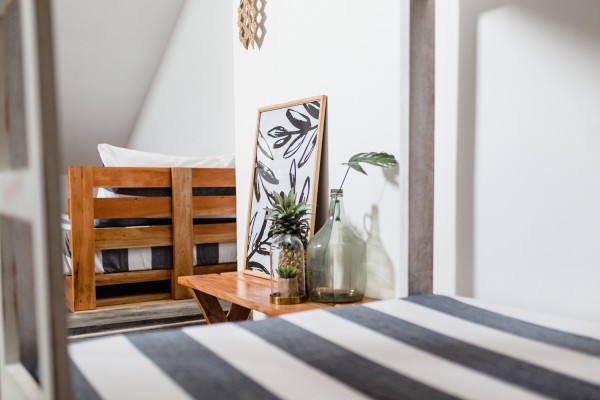 'Our Home' at Layback Sri Lanka surfing camp (A perfect place to stay):
Layback Surf and Yoga camp has 5 private rooms and 3 dorms (one girls dorm and two mixed dorms). The interior at Layback is minimal yet cozy with a homely atmosphere, a home away from home.
Although Layback is located right in the middle of the hustle and bustle of daily local life, the rooms and dorms are quiet and serene. All rooms and dorms have comfy mattresses with sheets, towels, free and fast WiFi, AC, safety lockers and two power plugs per bed.
Learn Surfing at Layback:
Layback offers some of the best surf lessons on the South coast of Sri Lanka. In addition to surf lessons, Layback is also offering surf camps.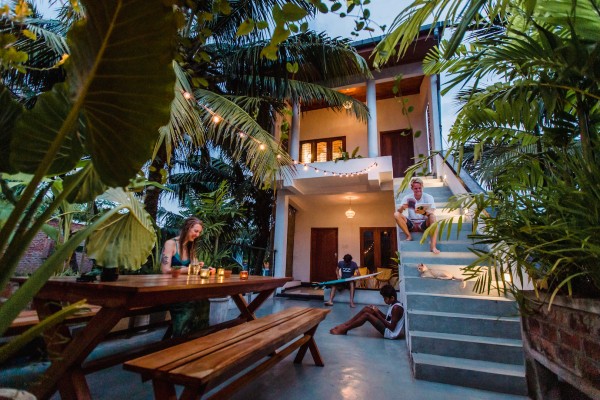 Layback is offering surf lessons and guiding for all levels (beginner, intermediate or advanced) so no matter if you've never surfed before or looking to catch your first barrel, Layback surf and yoga camp got you covered.
Layback also offers surf guiding for experienced and advanced surfers.
Yoga Sessions:
Layback offers yoga sessions for both guests as well as non-Layback guests. They offer two sessions a day, the first one being an energizing vinyasa flow session early in the morning and a relaxing yin class in the afternoon. These sessions have a relaxing meditative atmosphere.
Layback is not just a place to stay:
Layback is a boutique surf and yoga camp in Sri Lanka.
Layback is much more than just a place to stay when you visit Weligama. Guests can learn surfing and practice yoga. One can explore Southern Sri Lankan culture and visit the rest of the south coast of Sri Lanka and enjoy the beauty of Weligama.
Layback is a tranquil oasis, a place to recharge after a long day at the beach and enjoy a serene, calm, relaxing stay while enjoying the best local food, introduction to local customs and culture. Layback offers a genuine authentic local experience.
Layback is situated at 247, Main Street, Weligama, Sri Lanka. Guests can contact Layback by calling +94 (41) 225 2792 or emailing at [email protected] in order to confirm their stay at Layback Weligama, Sri Lanka.
Media Contact
Company Name: Layback (Private) Limited
Contact Person: Support
Email: Send Email
Phone: +94 (41) 225 2792
Address:#247 Main Street
City: Weligama
Country: Sri Lanka
Website: www.layback.lk