Joshua Michael is ready to steal hearts with the launch of the exhilarating single "Devour You in Flames"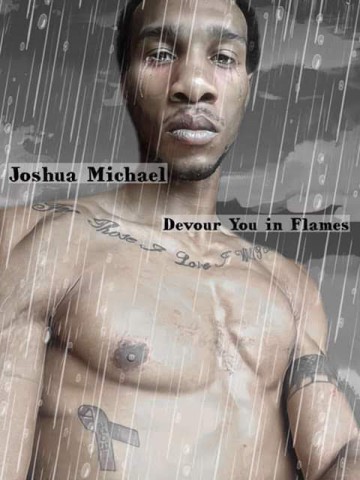 Born in Tuscaloosa, Alabama, Joshua Michael is a multifaceted artist who has achieved a lot at a young age. He is a Musician, amateur boxer, band composer, humanitarian, and philanthropist, who can play as many as 11 musical instruments.
Joshua Michael recently released his first-ever music project, a single titled "Devour You in Flames" on April 24, 2020. It is a beautiful track about healing and letting go of things that no longer serves you a purpose. "Devour You in Flames" will take you on a melodious journey to positivity and tranquillity.
Joshua Michael is a Crohn's disease survivor and is an epitome of willpower and faith. He has inspired a lot of people and continues to do so with his music. He has survived cancer, violence, and poverty, and with the help of his music, he wants to reach out and motivate as many people as possible and ease their pain.
"I do my promotion and advertisement so I'm learning the ins and outs of that. So far Facebook, YouTube, and Spotify have been my biggest outreach to my audience as I increase my fan base. I have done Classical music but this is a different crowd. I'm starting from the bottom which is not always a bad thing", says Joshua Michael, telling about his musical journey so far. He says that he is in no rush to reach the top, because he has faith and will power, which will eventually lead him to where he needs to be.
Joshua Michael has been around music since his childhood days as almost all his family members are either musicians or have learned to play at least one musical instrument. He comes from much-disciplined family background and is often considered as a stern-faced serious man.
Joshua Michael has loved music long before martial arts but he is equally good at both of them. He summons his fans to remind them to love themselves because they are worthy.
Listen to Joshua Michael's latest single "Devour You in Flames" now on YouTube.com.
Media Contact
Contact Person: Joshua-Michael Jenkins
Email: Send Email
Phone: 424 335 1552
Country: United States
Website: www.facebook.com/JoshuaMichael1111/