Video 4.0 releases single "Ain't My Fault" inspired by his meaningful and thought-provoking encounter with a woman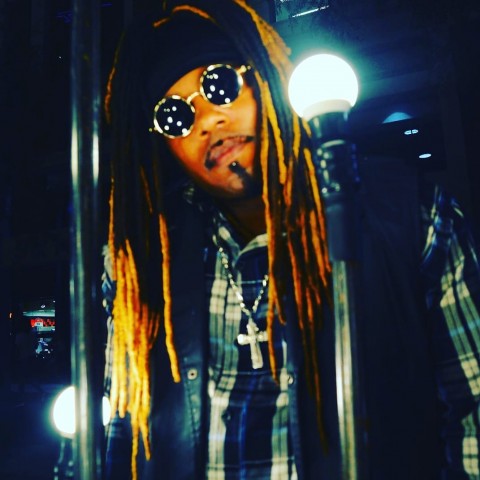 Based out of Orlando, Florida, Video 4.0 is a multifaceted artist, singer, producer, and performer, who creates unique music. He is also a proud author of 3 published books. With his upbeat and raw music, Video is ready to take over the music industry in the time to follow. Either with his music releases, or his on-stage performances, Video never fails to amuse and entertain his fans with amazing music.
After successfully establishing his name in the industry, Video is releasing one great track after another. His latest release "Ain't my Fault" is just another feather in the artist's cap, and there are many more to come. "Ain't my Fault" is in collaboration with a talented artist Versoul. After talking to Versoul, Video felt a click with her swag and vibe, and he instantly knew that this collaboration is going to turn out to be fruitful and worth the time. This track has a very interesting background story to it. It is about how, Video met a girl and mistook her for just another girl, while there was so much more to her. His thoughts changed when she opened up to him, and let out her life full of struggles in front of him. This incident made him realize that we must never form a prejudice against anyone without knowing their real stories — And never judge a book by its cover.
"Ain't my fault" is a perfect amalgamation of captivating beats and free-flowing vocals. This song will make the world see the real skills and abilities of the artist to make raw and astounding music. Telling about his musical journey, Video 4.0 says, "The journey has had it's time to mature. I made some mistakes along the way. I don't regret any, as I didn't have many people in the industry helping me. So it's been trial and error. However, to me, that is the best part, the journey. I love to look back to where I started, just to see how far I've come. And I'm impressed every time. I've learned that you have to be your own biggest fan first if you expect to gain more."
Video's beloved mother has been a constant source of inspiration for him, who trusted him with his innate music-making skills, and motivated him to move ahead with it. Being surrounded by a family full of musicians also played its part in pushing him more towards his goal.
Video 4.0 likes to describe his music style as street grit poetic prowess type diction flow of music, with a hint of conscious storytelling. He brings in Miami style delivery with his music and performance.
Video 4.0 urges his fans to stay tuned for his upcoming music that is going to sweep them off their feet.
Listen to the track "Ain't My Fault" now on Spotify.com.
Media Contact
Company Name: 4ZERO Entertainment
Contact Person: IRYNA K.
Email: Send Email
Phone: 305 240 6156
Country: United States
Website: www.video4-0.com