Artist 'Will tha King' releases debut mixtape "Quarantine Vibes" for people to enjoy during the lockdown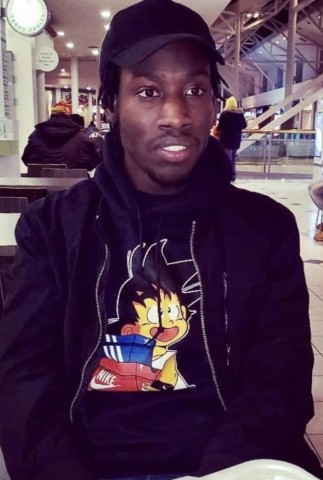 Chicago based young artist, Will tha King is an upcoming talented musician, who has been making rap music for over 2 years now. He has always been surrounded by music since his childhood, using music as a get-away from his house, and his troubles. What started as a hobby, soon took the form of passion, and Will tha King eventually decided to make a career out of music. This decision proved to be very fruitful for Will, as he has been earning great feedback on his music from the listeners across the globe. With his raw and unique music style, Will tha King is sure to make his mark in the industry with his talent and skills in no time.
With the pandemic hitting the world with a force, people have started to get affected by the monotony of routine and daily life. In such challenging times, we all need something to cling on to, to maintain our sanity. This is why Will tha King came out with his mixtape titled "Quarantine Vibes" for the listeners to enjoy during the lockdown. This mixtape will take the people's mind off of the ongoing situation for a moment, and dwell them in the ecstasy of the upbeat music.
Amazing tracks are a part of this mixtape, starting with the first track "Intro to 2020", which acts as the introduction to the artist's innate ability to make music to his fans. Will believes that music makes everything better, and therefore, with his latest mixtape, he intends to ease people's pain and bring a smile on their faces with his lively music. "Quarantine Vibes" is a perfect amalgamation of captivating music and free-flowing vocals.
Telling about his musical journey, Will tha King says, "I originally went to the studio to learn how to be a sound engineer for a friend of mine. Then my friends and I rented a studio for 1 year and a half until I transitioned to a home studio. I was going to do my first open mic, but then the pandemic started, and meddled with my plans."
Will tha King is thankful for all the love and support his listeners shower him with. He says he wouldn't be where he is if it wasn't for his fans.
Listen to the mixtape "Quarantine Vibes" now on Sound cloud, and his new single, Intro to 2020, which is streaming on all major platforms.
Media Contact
Company Name: Will tha King
Contact Person: Media Relations
Email: Send Email
Country: United States
Website: linktr.ee/Willbaldwin722