Raising Steady | The Story Behind the Financier And Introducing Improved Types of Products to Increase Sales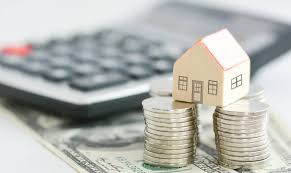 The little-known story behind Howard F. Ahmanson, Jr., the man who impacted the worlds of academia, religious projects, social activism, the arts, and humanities through the vein of philanthropy.
Howard F. Ahmanson, Jr. is a name that may bring up a set of heavily polarized responses. Those who know him only seem to have a strong opinion of him, whether positive or negative. However, there is far more to the individual than his philanthropic efforts and opinions in a political sphere. Howard holds a particular background and upbringing that highlights his intellectual giftedness and a unique relationship with his father that molded him into who he is today.
The parents of Howard F. Ahmanson, Jr. spent 17 years childless before Howard was born. They doubted the possibility of ever welcoming children into their family and Howard's mother's struggle with alcoholism offered its fair share of concern. Much to the surprise of Howard's parents, Dottie and Howard Ahmanson, Sr., they became pregnant and gave birth to Howard on February 3, 1950. Upon learning that their child would be a boy, Howard Sr. was thrilled. He had felt that he was now granted someone to carry on his empire and further the legacy he had toiled to build in the savings & loan industry. Because of this, Howard Sr. then went on to pursue a very close and intentional relationship with his son—whom he called "Steady."
It was evident that Howard Jr. was intellectually inclined and naturally gifted even during his earliest years. He was reading at age 3, while most children begin reading at around twice that age. At age 8, he was quoted in his local newspaper on the nature of thermonuclear reactions. Due to the fact that Howard Jr. was gifted intellectually, his parents pushed him very hard in school to get ahead of his peers. He was pushed to complete entire grades of primary school in just half the time, leaving his peers behind. By middle school, he had experienced so much emotional exhaustion and whiplash, he had to revert back to the previous grade. Schooling was a part of Howard Jr.'s life that serves as an example of his parents reigning much control over him and depriving him of a normal childhood. Another facet where this was evident was the area of overprotection. There were a few reasons that played into why his parents overprotected him; despite being in fear that Howard Jr. was the only child they might ever have, they were made afraid by the famous kidnapping of the son of Charles Lindbergh. His parents never allowed him to learn to ride a bike, due to the possible risk.
Despite the control his parents had over him, disguised as protection, Howard Sr. longed to uphold the image of a father that was involved as much as he liked to have been. Howard Sr. was featured in a Forbes magazine article in 1958 where he offered a glimpse into a father's attempt to keep up with the ever-changing interests of his son. Howard Sr. shared, "This month it's jujitsu. Next month it's kites. I'm the oldest and lousiest father in the pack." Not only were the common interests out of proper alignment between Howard Jr. and his father, there was also a considerable age range between the two that made connectivity difficult.
As a teenager, Howard Jr.'s relationship with his father became strained due to the great expectations held over him. The route that his father had wished for him appeared to be a ship that had sailed. Howard Jr. feared that he could never live up to the standard of his father and would be unable to continue his father's legacy. Howard Jr. was subject to emotional outbursts and resisted physical intimacy with those around him. These would sometimes worsen when under stressful social situations. These oddities turned out to be by-products of Tourette syndrome. This is a condition that Howard Jr. still suffers from today, but has refused to let it control his life. In graduate school, he received a master's degree in linguistics and gained fluency in Spanish, German and Japanese. This accomplishment served as a triumph over his condition.
When Howard had reached his mid-thirties, he had started a foundation in Orange County, California. It was through this work that he was ultimately introduced to his future wife, Roberta Ahmanson. Howard Jr., not typically inclined to pursue many different women, was interested in Roberta and used her as a way to navigate some of the shadows around his childhood trouble. In time, they dealt with their respective paths and decided to go forward with one another. On January 25th, 1986, they were married.
Today, Howard Jr. continues to lead his foundation, Fieldstead & Company, alongside Roberta. They have one son, David, who also began reading at 3 years old and favors his father in the area of intellectual ability. Howard Jr. is involved in supporting many organizations within the arts communities in both Los Angeles and Orange County. It is through his philanthropic work that Howard Jr. aims to leave his own style of legacy after him.
Media Contact
Company Name: Contconcord
Contact Person: Shiraz Kahn
Email: Send Email
Phone: +923367199988
Country: United States
Website: https://contconcord.com