Watch The Trailer – Hit Chrome The Series Innovative Golden Age Retro Style Superhero Thriller on Amazon Prime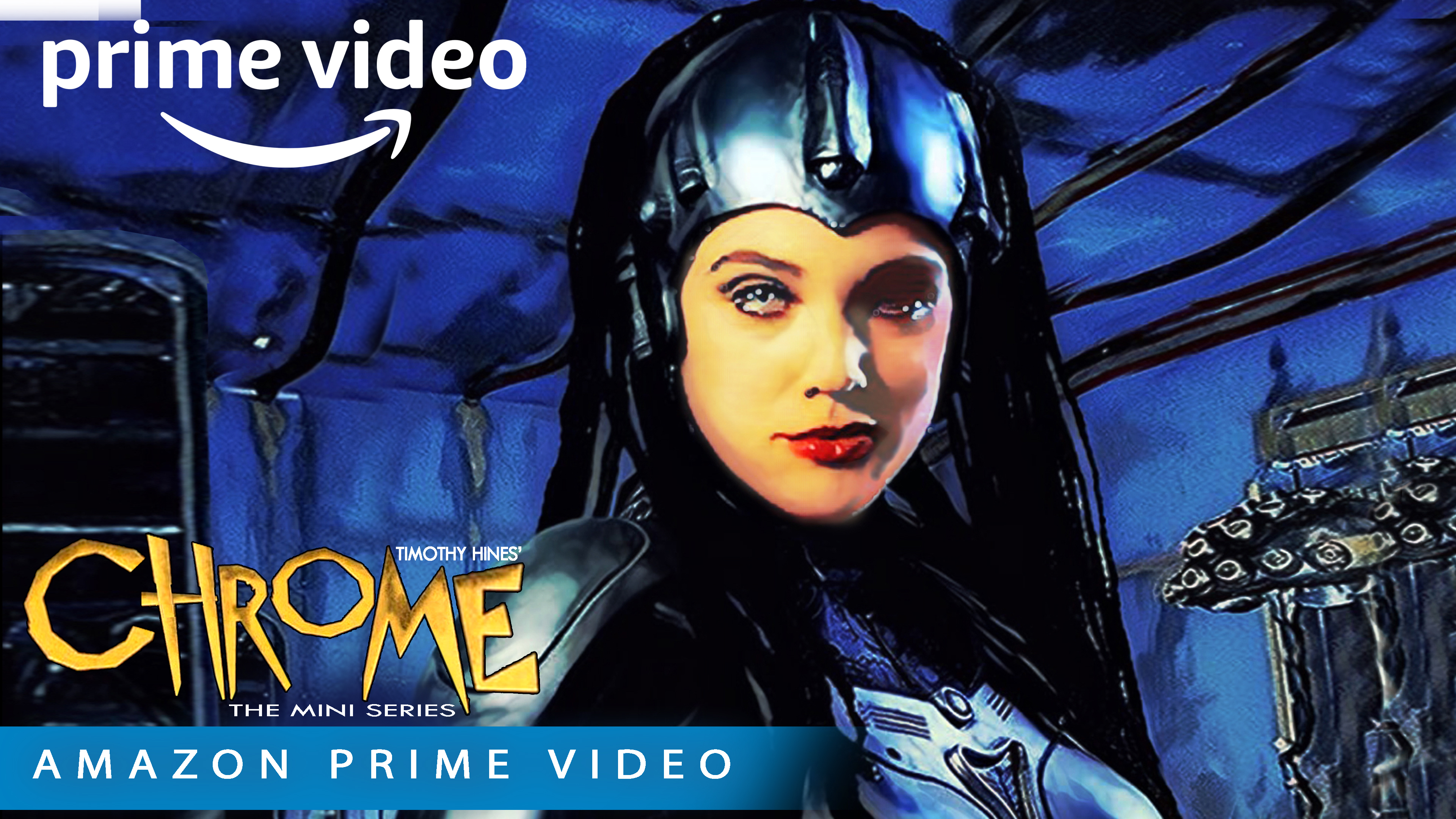 "Chrome on Amazon Prime…Really, really great fun and if you're into sci-fi you will love it! Just super fantastic work for women in film…I'm looking forward to more Chrome. Awesome," – Rachel Pearson, FANMADE Film Podcast and Brighton Digital Women
Breathtaking trailer for the hit superhero action thriller Chrome The Series reveals fresh storytelling twists with golden age retro style in robot slave vs dystopian world of oppression.
Video Link: https://www.youtube.com/embed/TEeFKldV9OU
The Chrome The Series trailer features the fresh new look mixing miniatures over cgi with cutting edge storytelling in a whirlwind series designed as an homage to the best of golden age action adventure thrillers of our childhood memories.
Josh MacPhearson of NJ4K Channel said of Chrome: The Series, "I can't think of a better time when its message against the bully and tyranny could have been released… I love this kind of look to a film… It's films like this that keep my attention… It's a comic book on video. The framing's deliberately made to look this way, as if you're moving from one panel to the next… The gradients and color luts give it that overall saturated drawn and painted comic book look that is so prevalent with comic books and graphic novels like Sand Man, Arkham Asylum and the Swamp Thing in the Vertigo DC line in the 1990's. British comics in particular were famous for this look like 2000AD and the British Manga series published in Japan Dominator… The comic book heroes and villains in this series are at their peak with over the top lines surprisingly well delivered in both campy and well-acted ways."
Rachel Pearson, FANMADE Film Podcast and Brighton Digital Women said, "Chrome on Amazon Prime… Really, really great fun and if you're into sci-fi you will love it! Just super fantastic work for women in film… I'm looking forward to more Chrome. Awesome."
With a cast led by Katie Erin Tomlinson as Chrome, Susan Goforth as EL the Reclaimer, Natasha Coppola-Shalom as Perdix the Repairbot, Dave Morrissey jr. as the Giant laborbot NAL and Anthony Piana as the deliciously evil Colonel Zet, Chrome The Series continues to do gangbuster on Amazon Prime with millions of excited viewers and to the raves reviews of critics.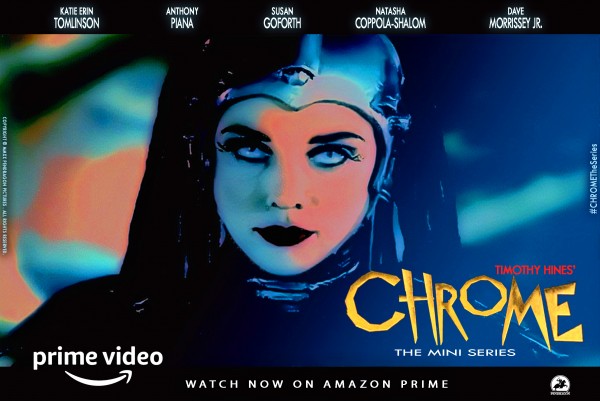 Photo: Chrome The Series free with Amazon Prime.
Synopsis:
The epic superhero adventure that took 19 years to mount, styled like a Saturday morning cliffhanger meets graphic novel on the screen, stars Katie Erin Tomlinson as a slave robot "Chrome" who breaks her human injury inhibitor to rise up against her cruel masters with the help of a member of the robot movement, Perdix the Repairbot, played by Natasha Coppola-Shalom, niece of Nicolas Cage, to fight for freedom from oppression and bring light to a humanity which has lost its way.
Watch Chrome The Series on Amazon Prime: https://www.amazon.com/Chrome-The-Series/dp/B0882ND6Q1
On Amazon Prime UK: https://www.amazon.co.uk/Chrome-Pilot-Death-Wish/dp/B08836B4MQ
Media Contact
Company Name: Pendragon Pictures
Contact Person: Susan Goforth
Email: Send Email
Phone: 1+ 310-480-0837
City: Los Angeles
State: CA
Country: United States
Website: www.pendragonpictures.com