AnastasiaDate Offers Guidance on How to Recognize When Love Gets Serious During a Long Distance Relationship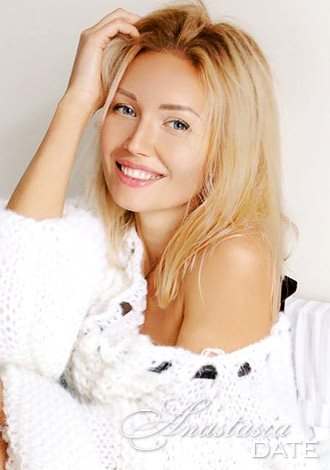 AnastasiaDate provides valuable tips on how to recognize when a long-distance relationship gets serious.
AnastasiaDate, the online dating platform popular among singles worldwide, has offered some valuable dating tips for all its members looking for a European match. The popular dating service has explained how to successfully recognize when a long-distance romance turns serious.
The international dating service is known for its effective and valuable tips on various aspects of long-distance dating. Backed by this research, AnastasiaDate has offered guidance to members on recognizing when dating takes a serious turn in a long-distance relationship.
When matches get together online for the first time, the dating is often lighthearted, flirtatious and involves simple fun talk. The early days of any relationship are understandably easygoing and casual and often there are no signs of any emotional depth or commitment.
However, as matches start meeting online more frequently, at some stage it is necessary to understand if the relationship has transitioned into something more serious. International dating service AnastasiaDate has given out advice on recognizing when this happens and how best to deal with a new set of feelings and circumstances.
Firstly, AnastasiaDate reveals that serious love is actually more relaxed and not as intense as first-stage passionate romance. When relationships start to mature, it's often because of the stability factor. There is no need to continually check in with a match when this stage is reached.
When love becomes serious, there is also a lot of gratitude felt on both sides. Couples believe that life has dealt a good hand to both of them. Feelings can be made clear by showing the other person how valuable and cherished they are during intimate chats.
Serious love also comes with a high level of understanding. People feel less pressured and with less need to behave differently. Being in a mature, loving relationship involves a lot of trust. In such cases, doubts and fears are negated by the positive impact of the relationship dynamics. Couples do not have a feeling of insecurity in the relationship.
Finally, serious love is very fulfilling and will leave matches feeling contented and satisfied with the chance of a long-term relationship.
AnastasiaDate helps members to connect and get closer using a range of real-time communication features including Live Chat, CamShare, and photo swap.
For more information, visit AnastasiaDate.
About AnastasiaDate:
AnastasiaDate is the leading international dating service that facilitates exciting and romantic companionship between men and women all over the world. Founded in 1993, AnastasiaDate now has over 20 million international users and attracts more than 80 million visitors annually. Additionally, over 1.5 million conversations are exchanged onsite daily. AnastasiaDate is committed to member safety, customer satisfaction, and the ongoing pursuit of innovation. Part of the Social Discovery Ventures network, AnastasiaDate is headquartered in New York with additional representation in every country it touches, providing a high level of customer service to a worldwide clientele. All members are able to communicate across a variety of top-notch multimedia platforms, including video chat and a mobile app for Android devices available in Google Play.
Media Contact
Company Name: AnastasiaDate
Contact Person: Media Relations
Email: Send Email
Phone: +1 (212) 609-0533
Country: United States
Website: http://www.AnastasiaDate.com