Ice Cream is Solving America's $50 Billion-Dollar Nighttime Snacking Problem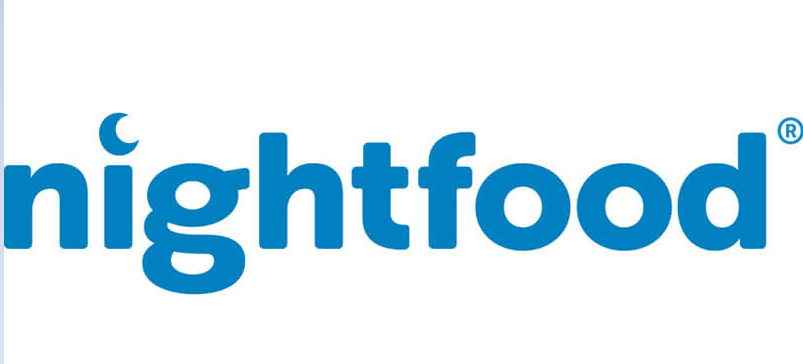 Nightfood Holdings Inc. Stock Symbol: NGTF is Lining up Major Distribution Partners Quickly
The American Pregnancy Association Officially Recommends Nightfood Ice Cream for Pregnancy Cravings.
Nightfood has Recently Secured Distribution in Major Divisions of Supermarket Giants Kroger, Albertsons and HEB.
CEO and Largest Shareholder Extends Lock-Up Agreement.
Nightfood, Inc. (OTCQB: NGTF) is addressing the $50 billion consumers spend on nighttime snacks with the company's immensely popular and successful Nightfood Ice Cream Brand which is low calorie, available in scrumptious flavors and is actually formulated to help support better sleep. This is the best of all worlds when it comes to the snack food market. The growing retail sales results as well as new distribution agreements all across the country and high level media endorsements are presenting a very strong case for profit hungry investors. NGTF looks like a tasty winner from every perspective and there is still so much more room to grow in the months and years ahead.
On July 9th, 2020 – NGTF announced that distribution is moving forward in both the Pacific Northwest and the New York City markets. The two new grocery groups combine to represent over 300 supermarkets and bring the Nightfood brand to two of the largest metropolitan areas in the country: New York Metro, and Seattle-Tacoma-Bellevue.
Nightfood Announces Distribution in Louisiana Favorite Rouses Markets, 59 New Upscale Locations Throughout the Gulf Coast
On June 4th, 2020 – It was announced that Nightfood's next supermarket chain, Rouses Markets, have begun stocking Nightfood in 59 of their 64 locations. Rouses is one of the most highly respected chains in the country, having been named the 2018 Shelby Report's Southeast Retailer of the Year, and was named the Best Grocery Store in America by Epicurious in 2016. This addition continues the Nightfood rollout and Management has revealed that multiple additional chains have committed to adding Nightfood during the summer, along with potential entry into the New York metropolitan area through a relationship with Omni Food Sales.
Nightfood (OTC: NGTF) is the fast-growing brand pioneering what many experts project to be a multi-billion-dollar consumer category: sleep-friendly night snacking. After winning the prestigious 2019 Product of the Year award in the ice cream category in a Kantar survey of over 40,000 consumers, Nightfood also won the 2019 World Dairy Innovation Award as Best New Ice Cream.
Nightfood Announces Distribution in Second Albertsons Division: Shaw's and Star Markets, Throughout New England
On March 26th, 2020 – NGTF management announced that Nightfood ice cream is now available in Shaw's and Star Market locations. A division of Albertsons Companies, one of the largest food and drug retailers in the United States, Shaw's and Star Markets operates over 150 stores.
Nightfood Q1 Supermarket Volumes are Highest in Company History
On March 9th, 2020 – NGTF announced a sharp increase in recent supermarket reorders. For the week ending March 6th, orders were received for twelve pallets of product, almost all of it to refill existing retail partners. Each pallet contains approximately 2,000 pints of Nightfood ice cream. This has been a record quarter for supermarket reorder volume. In addition, a significant amount of product has been shipped to distributors and wholesalers for new supermarket chains adding Nightfood.
Distribution Secured in Albertsons Jewel-Osco Supermarket Chain with 188 Stores, Q1 Supermarket Sales Highest in Company History
On February 27th, 2020 – NGTF announced Nightfood ice cream will be available in all Jewel-Osco supermarket locations. This major Albertsons division has 188 locations encompassing Illinois, Northwest Indiana and Iowa.
The NGTF target market is the over 200 million adults that snack regularly at night. Almost 4 million households go through pregnancy annually. NGTF management believes Nightfood's appeal to the pregnancy market will create a level of awareness and demand that can support a rapid national rollout.
The introduction of Nightfood's newest flavor, Pickles For Two, should accelerate this dynamic within the pregnancy community. The NGTF official launch of the new flavor took place during the first week in August, at Baby Boom 2020, a national media event targeting parenting and pregnancy media and influencers. Significant national and online media coverage surrounds this event.
Nightfood Partners with World's Largest Universal Gifting Platform, MyRegistry.com
In July, 2020 – NGTF announced a partnership with MyRegistry.com to allow expectant mothers to add Nightfood Ice Cream to their universal baby registries. The world's largest universal gift registry service, MyRegistry syncs with the registries of over 20 major retailers, including Target, Walmart, Amazon, Bed, Bath and Beyond, BuyBuyBaby, and most other major registry retailers.
The E-Commerce store at BuyNightfood.com now features links for pregnant women to register for Nightfood either by adding the ice cream to their existing registry or creating a new registry.
Nightfood will be featured on inspiration boards on MyRegistry.com, where moms-to-be can discover new gift ideas and products. In addition, MyRegistry.com will support NGTF social media efforts with reposts and shout-outs, and the companies plan to work together on events such as conducting sweepstakes and giveaways.
Strongest eCommerce Day Resulting from Rachael Ray Show Coverage
On June 1st, 2020 – NGTF announces the busiest e-commerce day in Company history on Thursday, May 28, 2020 on the strength of a re-airing of a Nightfood appearance on The Rachael Ray Show, originally aired on February 24, 2020.
Online sales after the re-airing were over 35% higher than after the original air date in February, which was previously the busiest e-commerce day for Nightfood. Management attributes this increase to more people being at home as a result of ongoing stay-at-home orders in many parts of the country, along with more people being concerned about health and sleep quality as a result of the COVID-19 pandemic.
Nightfood Receives Endorsement as the Official Ice Cream of the American Pregnancy Association – Pregnancy Care Providers Begin Recommending Nightfood for its Unique Nutritional Profile
On February 20th, 2020 – NGTF announced that Nightfood ice cream is now formally being recommended as the Official Ice Cream of the American Pregnancy Association. The APA serves over five million women and families a month through their website and helpline and is recommending any pregnant women with ice cream cravings should eat Nightfood because of its great taste and superior nutritional profile to other ice creams.
Over 10,000 new women enter the pregnancy demographic daily, proactively looking to make healthy lifestyle changes. Ice cream is the #1 pregnancy craving. Nightfood is a mainstream product targeting the 80% of Americans that snack regularly at night. Management believes pregnancy is the perfect entry point into the lives of millions of nighttime snackers.
Management believes this endorsement will accelerate sales velocity growth and help secure thousands of additional points of supermarket distribution..
Jennifer Mitchell, Former North American CEO of MAM Baby Products, Appointed as Nightfood COO and National Sales Director
Jennifer Mitchell, former North American CEO of leading baby products company MAM, has now joined NGTF in a full-time capacity as Chief Operating Officer and National Sales Director.
Mitchell spent over four years as CEO of North America at MAM, a leading international baby products company which is the global and United States market share leader in pacifiers.Mitchell has worked extensively with major retailers such as Walmart, Target, Amazon, Buy Buy Baby, CVS, Walgreens, and Publix, and directly managed sales relationships with these chains. Prior to her time with MAM, Mitchell excelled in leadership and management positions during long tenures at consumer goods giants Gillette and Clorox. Mitchell also currently serves as Vice Chairman of the Juvenile Products Manufacturers Association.
CEO and Single Largest Shareholder Extends Lock-Up Agreement
Very significantly from an investor's perspective, on January 23rd NGTF announced that Founder and CEO Sean Folkson extended his existing share lock-up agreement into 2021. Mr. Folkson is the largest single NGTF shareholder so his commitment not to sell or decrease his equity position in the company demonstrates high confidence in the future appreciation of shareholder value.
For more information on NGTF visit: www.nightfoodstock.com
Media Contact
Company Name: Nightfood, Inc.
Contact Person: Media Relations
Email: Send Email
Phone: 888-888-6444
Address:520 White Plains Road Suite 500 Tarrytown, NY 10591
Country: United States
Website: https://nightfood.com