No Deadbeat Society releases Children's Colouring & Story Book specifically for children of single fathers.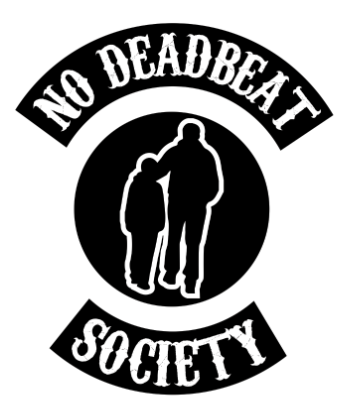 No Deadbeat Society, a clothing brand, mentorship network and online community created by Leland Dieno to empower fathers to lean in to vulnerability and focus on growth has released a children's colouring and story book specifically for single fathers.
The book is rightfully called "I'll Never Leave". A short, and important story for children with separated parents, or fathers who may not be present 100% of the time physically. It also has appealed to single fathers who have heavily focused their lives on their children and who have changed their paths by re-evaluating their priorities.
"I started No Deadbeat Society a few years ago as an outlet, a place where I could personally brand an aspect of my life, and put messaging out that I felt was applicable to not only single fathers, but fathers in all situations across the world. That quickly grew into a network of over 60,000 fathers across the world, and hundreds globally who are wearing the clothes. When I originally became a single father I found that most groups or communities online promoting single fatherhood, also took a negative approach or view to women. I didn't want to create a place of negativity, or hatred. It's sole purpose is to empower men. I was heavily influenced by Brene Brown's book "Daring Greatly" which prompted me to create the brand one night I was working away on my computer".
Leland Dieno, the vice president of a marketing agency in Vancouver, founder of his own consulting company and podcast host, has been a "marketing geek" (self proclaimed) since he can remember. As a teenager he was featured on the National News for starting a web hosting company with his highschool friends.
The book can be purchased on Amazon and has been priced affordably so that it can reach higher numbers, and not so much higher profit.
More information can be found at https://nodeadbeatsociety.com/no-deadbeat-society-store/
Media Contact
Company Name: NO DEADBEAT SOCIETY
Contact Person: Leland Dieno
Email: Send Email
Phone: 778-657-0653
Country: Canada
Website: nodeadbeatsociety.com