Shaan Kaye inspires the world with another club banging single – "No Tomorrow"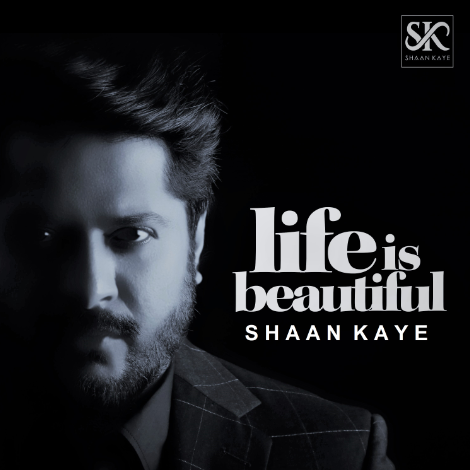 Talented Trap sensation and entertainer, Shaan Kaye, drops his new song titled "No Tomorrow," where he looks to motivate listeners across the globe
Las Vegas, Nevada – September 19, 2019 – Shaan Kaye is looking to once again reiterate his position as one of the forces to reckon with, in the music industry as he drops his new captivating single – "No Tomorrow." The single is off his album "Life is beautiful," and furthers shows the world and music lovers worldwide the ingenuity and creativity of the talented musician as he takes listeners on a rap journey filled with thought-provoking lyrics.
The music industry and the world of entertainment have obviously witnessed a series of evolution over the years. Musicians, music producers, record labels, and other such stakeholders in the industry have contributed to the development of the industry while ensuring fans across the globe remain entertained. One artist that seems to be at the forefront of the evolution in recent times is Shaan Kaye, as he uses his diverse talents driven by his passion for good music to entertain music lovers worldwide. His recent single titled No Tomorrow" is a reiteration of his talent and more importantly, the desire to use music as a tool for changing the world.
Shaan Kaye offers a unique combination of Trap and electronic dance in the single. The amazing use of wordplay and strings stand the 4-minute track out, as Shaan looks to spur listeners to become the best they can be regardless of their situation or obstacles life throws at them. "SK has again shown his creativity with No Tomorrow. The single is another amazing piece from the talented artist and the world can only expect to hear more from this musical genius," said Chris Alder, Music Producer, Music World Entertainment.
SK held no hold barred as he in the song, offering listeners rap music like never before. Composed and written by Shaan Kaye, "No Tomorrow" can be described as the perfect message-filled rap song that delivers an amazing message in a subtle manner. The video to the song is also available on YouTube and has been receiving accolades from listeners and viewers.
Other projects done by Shaan include Chasing Glory, Blood Money – Leave a Legacy, Revolution, "Give me your soul" all of which have gone on to become fan's favorites. SK is also working on his upcoming albums – Life is Beautiful and EDM 100.
The track as well as other projects from Shaan currently available across major digital platforms, including iTunes, Amazon, Google Play, Spotify, SoundCloud, and YouTube.
About Shaan Kaye

Shaan Kaye is a talented musician, music producer, fashion enthusiast, and co-founder of the American Creators and Entrepreneurs (ACE) Network and founder of SK Group Inc. His passion for music started at a young age, picking up his first guitar at 7. He has gone on to use music as his primary form of self-expression with the guitar being his instrument of choice.
As an artist and music producer, SK focuses on edgy dance music and has released 3 full-length EDM albums in genres as diverse as Big Room, Trap, Prog and House amongst others since he moved to Las Vegas in 2012.
More information about Shaan Kaye and his works can be found on his website, Facebook, Instagram, Twitter, and YouTube.
About SK Studios
SK Studios is a division of SK Group Inc that focuses on providing innovative solutions to the entertainment world. Founded in 2012, the Las Vegas-based outfit is into Digital Media, Marketing, Music Production, Video, and Film Production, representing several artists and models worldwide with a strong presence in the US, UK, and India.
Media Contact
Company Name: SK STUDIOS
Contact Person: Brian Chase, Producer
Email: Send Email
Phone: 909-438-6300
Country: United States
Website: http://www.shaankaye.com/