Paltrone behind new era of unprecedented Canadian soccer growth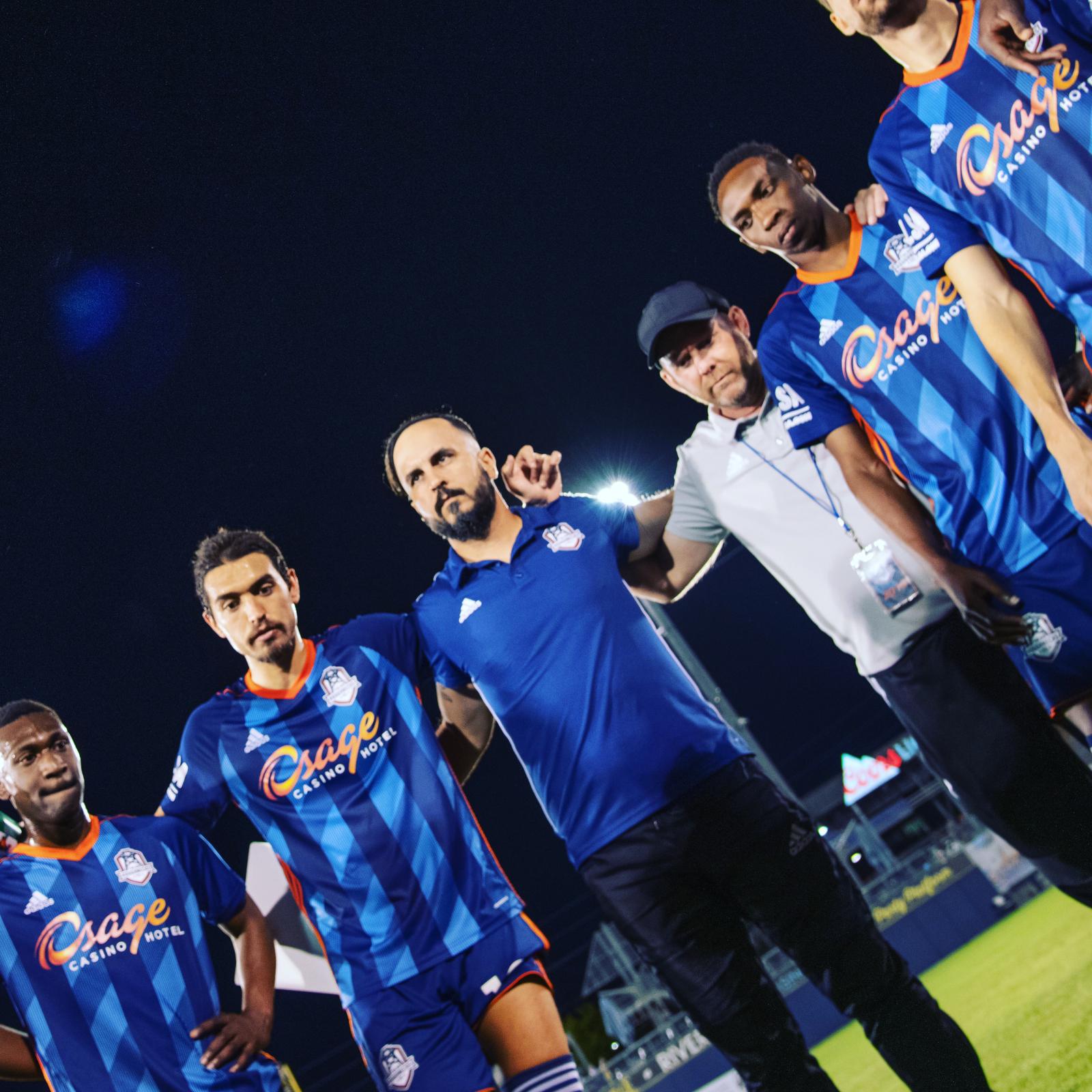 Domenico Pultrone (middle) huddles with his team the Tulsa Roughnecks with top players he has formed since they were kids
By: Daphne Avila
Orlando, FL – Canadian player development experts are finally seeing the fruit of their labor become a reality. After many years of preparation Canadian soccer is finally witnessing a renaissance on all fronts. With the Canadian Premier League in its first season this year, to the newly-announced 10-year Official Media Partnership with MEDIAPRO which will get domestic media rights for Canada Soccer's men's and women's national team home matches, Canada is poised to make its mark on the global soccer scene.
At the forefront of this long awaited progress, are player development experts like Domenico Pultrone. Pultrune is a veteran soccer coach and player developer who has formed some of the top players of Canada which caused the progress of Canadian soccer. Pultrone has introduced player development strategies at Pierrefonds Soccer Association and Association Regional Soccer Rive Sud which has produced players who today make part of the Canadian National Team and top teams across the world.
"Much of the investment around Canadian soccer of late is due to the high caliber of players we have produced, you just can't ignore that amount of top players coming out of Canada," shared Pultrune recently as he was evaluating young players in Orlando, Florida.
It is Pultrone who for example is credited for the rise of Marc Kouadio one of the youngest players to make the Canadian National Team. Marc Kouadio was scouted and trained by Pultrone who is known in Canadian soccer circles to have a keen eye for athletic talent.
Another pupil of Pultrone is Olivier Andres Correa a star youth athlete who is now being groomed in the feeder programs a Orlando City FC.
Pultrone has also created international partnerships with huge clubs such as Valencia FC and Orlando City FC this way bringing more attention to Canadian soccer from American and European scouts and managers.
"We are happy with how far Canadian soccer has come and the latest development sets us timely on the road to the 2026 World Cup," offered Pultrone.
It is in the 2026 FIFA World Cup which will be held in the U.S., Mexico and Canada where Pultrune hopes his best players will win the coveted trophy.
Media Contact
Company Name: El Norte
Contact Person: Pablo Torres, Executive Director
Email: Send Email
Country: United States
Website: www.bellavistacommunications.com