'THE GOOD STUFF' RELEASES NEW HIGH-QUALITY FIREPROOF DOCUMENT BAG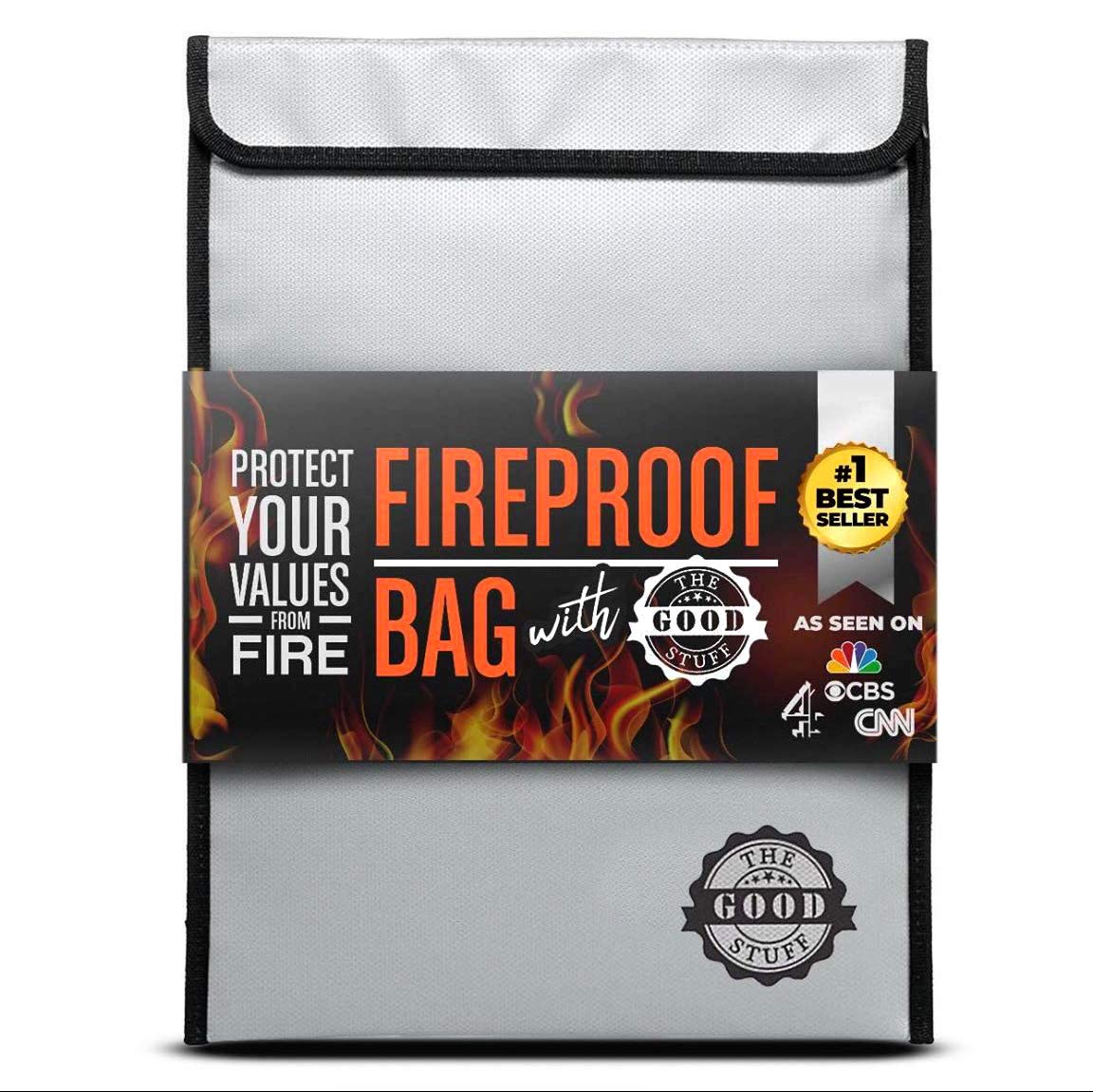 Essential New Product For Homeowners Is Guaranteed To Protect Valuable Documents From House Fires And Floods
September 24, 2019 – Chicago, IL – The Good Stuff, a Chicago-based designer of essential home products, is proud to announce the release of their first fireproof document bag which is now available for sale nationwide. Featuring a high-quality design with dual-layer protection, The Good Stuff's new fireproof bag is guaranteed to keep vulnerable documents safe from a house fire and even provides waterproof protection against a flood. An ideal product for every homeowner to purchase, the fireproof document pouch provides security and ensures important family documents won't perish in even the worst imaginable conditions.
"Along with purchasing fire and flood insurance to protect one's home, another simple way to prepare against an unexpected disaster is to shield one's irreplaceable and valuable documents in our new fireproof bag," said Paul Hersko, CEO of The Good Stuff. "Our product has been put to the test and is guaranteed to keep family documents safe and the peace of mind these bags provide is priceless!"
The Good Stuff's affordable, easy-to-use fireproof bag secures a family's most important documents from the elements of fire and water, including birth certificates, social security cards, contracts, living wills, and more. Measuring 11" by 15", the bag fits most standard legal documents. The Good Stuff's fireproof bag can also be used outside of the home such as when traveling internationally to safeguard passports, travel tickets, and money. These durable bags make fire and waterproofing simple, simply zip them up, and all your documents are protected!
Crafted with an ultra-strength, reinforced zipper, waterproof silicone coating, and a double layer of fiberglass heat shielding, The Good Stuff's fireproof bag assures protection against potential fire and water damage. Tested to resist fire and preserve documents withstanding heat up to 2000 °F, The Good Stuff's document bag heat limit is greater than the heat generated by the average house fire, according to Fire 9 Prevention which estimates a house fire's temperature to range between 1500 °F to 1800 °F.
The Good Stuff's fireproof document bag is priced at $19.99.
For more information and to purchase a fireproof document bag, visit Amazon.com.
Media Contact
Company Name: The Good Stuff
Contact Person: Robert Kent
Email: Send Email
Phone: 00447429454207
City: Chicago
State: IL
Country: United States
Website: www.amazon.com/dp/B07VBSJMFP