James "Gotti" Floyd challenges artists' creativity with The Writrz Block app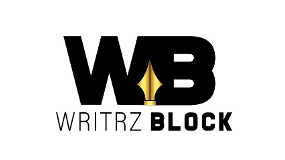 Entertainment business guru, James "Gotti" Floyd, creates the Writrz Block to offer music lovers a firsthand experience of making music and challenge artists to create a hit in 3 hours
The Writrz Block was created as an app and TV show by the Bill Gates of Hip Hop, James "Gotti" Floyd to provide artists from all genres of music with a platform to challenge each other to a song duel, with The Misty TV Firm Corporation supporting the project by providing casting production. The goal of the challenge is to prick the creativity and ingenuity of artists, making them write and record a song from preselected tracks within 3 hours. Besides being a platform for participants to challenge each other for an opportunity to record a song with any local artist, Writrz Block also gives music lovers an insight into what it takes to make a good song.
The music industry has evolved over the years as stakeholders across the industry have continued to contribute their quota to satisfying the needs of music lovers worldwide. While fans of the industry enjoy great hits from several talented acts, many do not know the efforts that go into making hits. On the other hand, several talented musicians do not get exposure to help catapult their careers. The Writrz Block app was inspired by Gotti's popular show on YouTube by the same name and the desire to get more people involved in the laudable project.
The artist is able to fulfill the requirements and complete making a song in 3 hours gets the winner's trophy. This is in addition to working with the likes of Lil Wayne or any other local artist of their choice. Writrz Block offers everyone, including viewers and artists an unprecedented level of fun. More importantly, viewers learn how artists created their favorite songs. On the other hand, artists and their fans get to relate on a personal level, helping to strengthen the bond that exists between them.
The app, which is now available on the Apple Store, was developed to make it easy for more people to feel the thrills and frills enjoyed by the YouTube audience. The Writrz Block app basically looks to bring some fun and excitement into the concept of writer's block and the struggles of artists in making hits.
For more information about Writrz Block and how to be a part of the fun-filled music-making adventure, please visit – http://writrzblock.com/.
Media Contact
Company Name: The Misty TV Firm Corporation
Contact Person: Misty Blanco
Email: Send Email
Phone: (646)722-2885
Country: United States
Website: http://www.writrzblock.com/