Take That Speaking Business To World Class Heights With Ashley Kirkwood's Speakers' Mastermind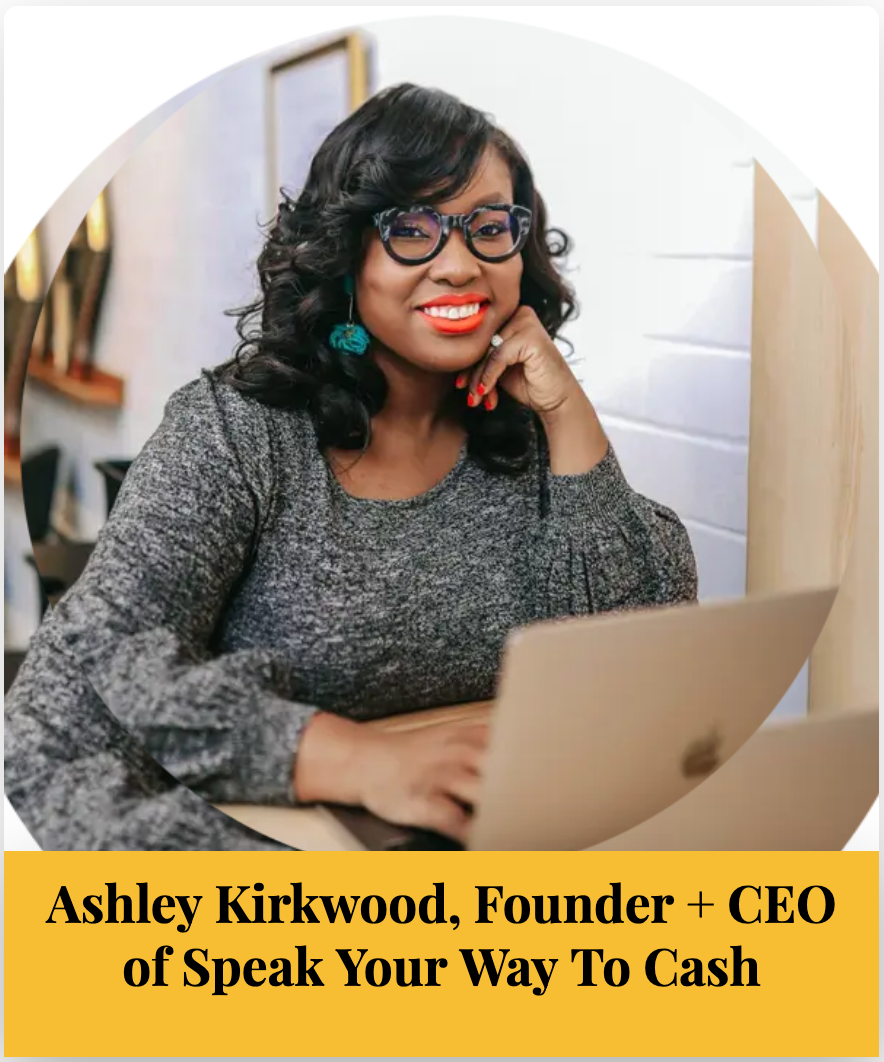 United States – July 20, 2020 – International speaker and award-winning lawyer, Ashley Kirkwood will be hosting "Speak Your Way To Cash," a two-day virtual speakers' mastermind retreat. This event is targeted toward people who seek to build a speaking career but don't know where to start, or those confused about how to use social media and how to build your brand.
"Speak Your Way To Cash," a transformational program on how people can develop more speaking opportunities, and also get paid to speak, features in-depth mastermind sessions valued at $550. Whether you speak at conferences, speak in your community, teach classes, facilitate groups, or are engaged in other speaking roles, this speaking program could be for you! This retreat will help people to identify the areas of weakness in their lives and help them break the cycle.
The "Speak Your Way To Cash," explores different sessions from Selling Your Signature Speech to Selling Success to TEDx Secrets Vision Org Chart Party, and much more. With "Speak Your Way To Cash," the host hopes gives participants high-level access to client feedback, networking with rock-star speakers from around the world, workshops and implementation sessions that allow you to implement the skills and tools learned quickly.
"While I will be hosting and leading the Mastermind retreat, I will create a dynamic environment where they can collaborate, share, bounce ideas off each other and find solutions that help each other to succeed where so many others are floundering or failing," said Ashley Kirkwood. "I help them release their innate wisdom and power to achieve the results they desire – to access and produce excellence," she added.
Ashley Kirkwood is well qualified to host the "Speak Your Way To Cash" retreat. She boasts of having helped close to 75 speakers grow their speaking business. Ashley quickly scaled her law firm to represent small to large businesses across the United States. Not only did she use speaking to scale her trademarking law firm, Mobile General Counsel, but she is a sought after speaker on college campuses and corporations around the country.
Her approach will be to challenge outmoded approaches to brand positioning, marketing and promotions and help Mastermind members find innovative and more cost-effective solutions that work. Amid the COVID-19 pandemic have affected live events, participants of the "Speak Your Way To Cash" retreat will learn new ways to land speaking gigs, and also learn about plenty of speaking opportunities out there.
The best way to get a sense of what Speak Your Way To Cash mastermind retreats is like is to envision a safe, non-judgemental space to create and stretch as a speaker. It'll be a fun, exciting and incredibly rewarding two days.
Ashley Kirkwood, an international speaker and award-winning lawyer, holds a degree in Law at Northwestern Law. Ashley runs both a speaking business, and a law firm, where she speaks at conferences, colleges, and corporations around the world delivering her signature speech, The Currency of Confidence!
People interested in "Speak Your Way To Cash" and seeking a retreat that has got it all: motivating, inspiring, and of course, live-changing can order on www.ashleynicolekirkwood.com.
Media Contact
Contact Person: Ashley Kirkwood
Email: Send Email
Country: United States
Website: www.ashleynicolekirkwood.com