Top 5 Cozy & Funny Onesie Pajamas for Kids from Alfagoody
Onesies pajamas are everywhere and people are passionate about them. There are many reasons why they are so popular. the three most common are comfort, ease, funny appearance and affordability.
As people spend more time at home with their family now, people will put on the loungewear most of the time, bec person doesn't have to worry about finding both a top and bottom that go well together and keep kids comfortable, nor do they have to spend time searching for the missing pair to the pajama set for kids. One-piece attire is always easier to buy, wash, and wear – just slip it over the shoulders. Onesies offer the ease of a nightgown with much more comfort. A good onesie pajama that fits well will never have kids fussing and adjusting, and it will keep kids warm from the head to your toes. Below 5 cozy and funny onesie pajamas for kids will be an excellent option for kids to lounge at home.
1) Kids like all kinds of animals, especially love sleepwear designed with lifelike cartoons. this grey onesie pajama with 3D huskie is made from breathable fleece, smooth and soft to touch. kids will have a perfect sleep time and enjoy the fun of Huskie when wearing it.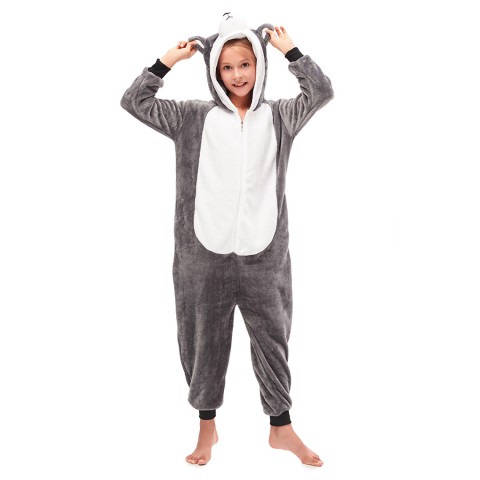 2) If kids like the cute fawn better, the light snowflakes onesies for kids with a fawn is a great choice, it is comfortable to sleep in, but it's even better for lounging around the house, watching a movie, having a family game night because of its loose feature.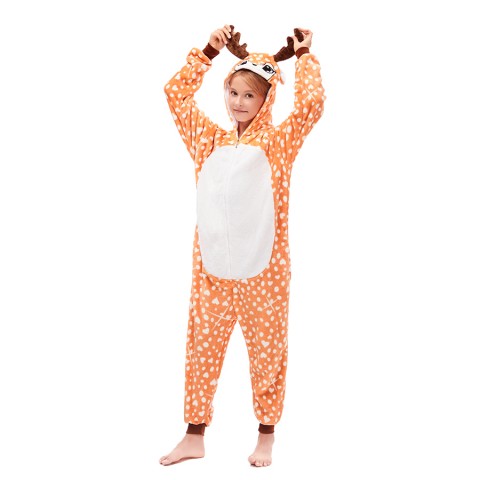 3) This is a whimsical onesie pajama for kids with a tiger face on the hood. leopard print likes a vivid tiger in the jungle when wearing to play games with the partner. It is also great for a Christmas costume or cosplay costume. It is footless that allows kids to wear any shoes in the house.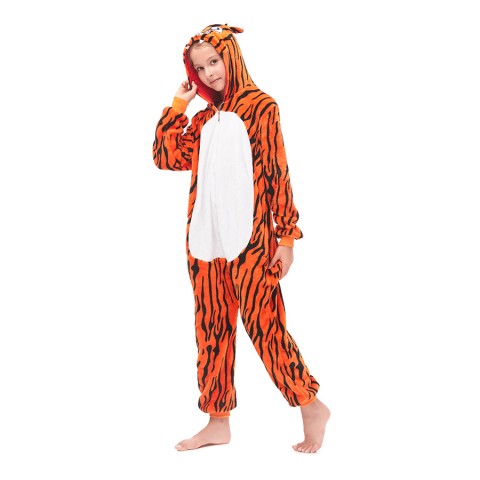 4) This yellow soft onesie pajama combines warmth and funny. with a cute embroidered fox face on a hood, This cute onesie will make kids turn into an adorable fox.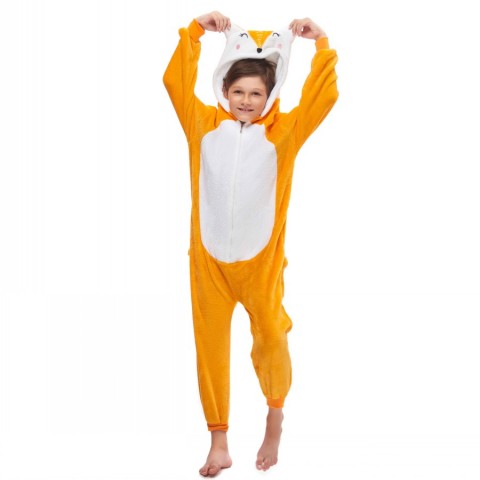 5) Unicorns are cartoon characters that most children love and will bring smiles to the face of kids. There is no better than sleep in fashion and comfort. Bright color, ultra-soft fleece will be a big hit.
Onesie pajamas are becoming a fashion because of their superly soft fabric and toasty design. People will wear it whatever lounging around the house or at a party. Alfagoody is to provide the family with the most comfortable and warm onesie pajamas in different faces of animals. The client will search for the delightful and softest onesie pajamas from Alfagoody for kids.
Media Contact
Company Name: Alfabridal
Contact Person: Natalia
Email: Send Email
Phone: +8615506210392
Address:A Building, City Life Plaza
City: Suzhou
State: Mainland
Country: China
Website: alfabridal.com