Gail M. Carter Recounts Interview on Australia's Financial Executive Women's (FEW) Diversity Series With host CEO Alex Tullio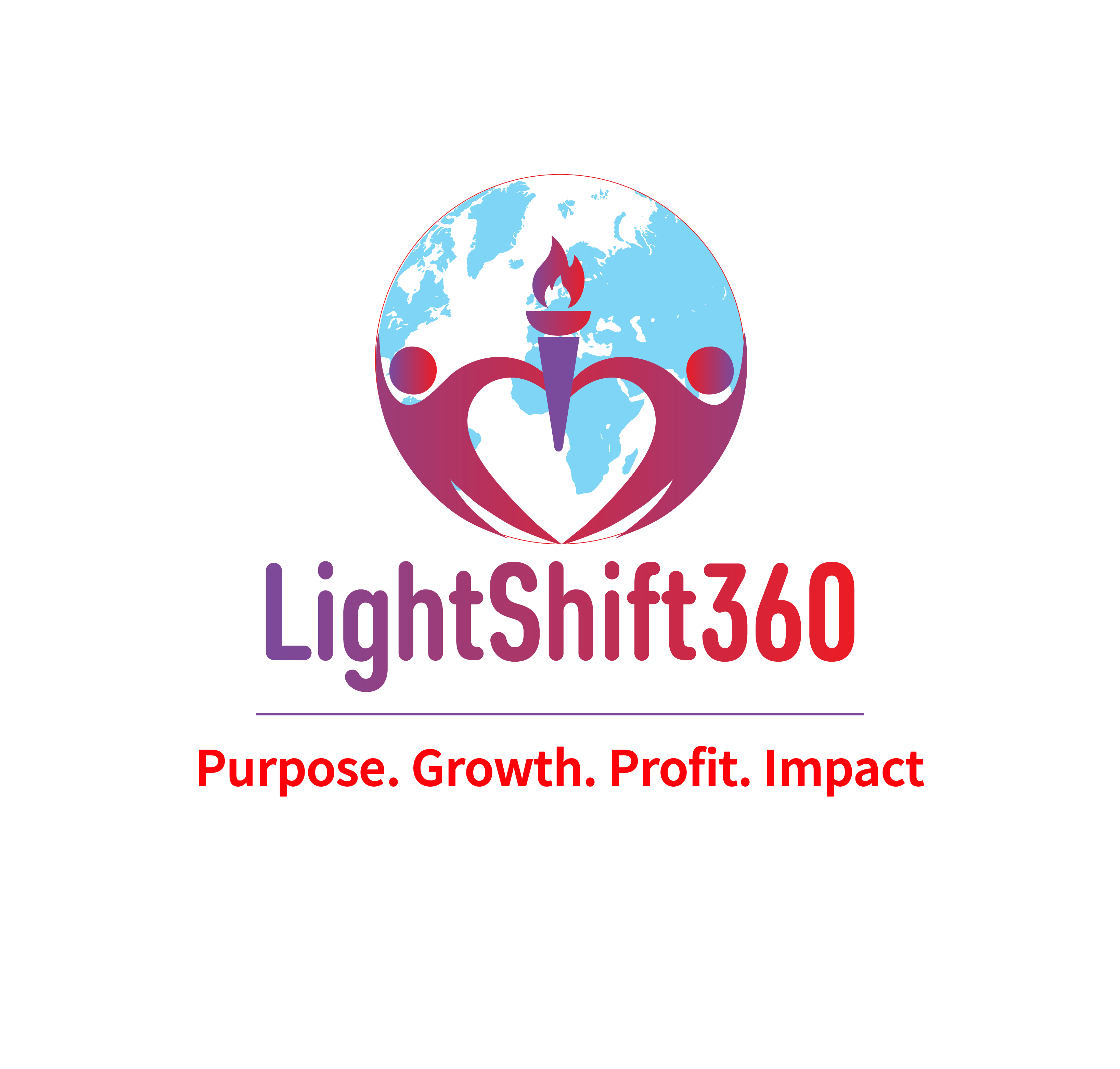 April 16, 2021 – LightShift360 CEO and Founder, Gail M. Carter recently made a guest appearance on Australia's Financial Executive Women's Diversity Series where during the livestream interview, Gail fielded some questions about career transitions, seeking new opportunities, charting and navigating new paths in one's life and career. She also touched on overcoming challenges that come with working in more technical industries with fewer women. The interview was conducted by Alex Tullio, CEO of FEW on the 8th of April, 2021.
Together with Alex Tullio, Gail M. Carter discussed the stereotypical expectations they both experienced as rising stars climbing the corporate ladder and how they chose very logical and structured ways of being, sometimes neglecting softer feminine intuition. Gail urged more employees and business owners to get in touch with their intuitive side. She said "I've learned that sometimes we can't only make decisions with our head. So, I've learned to be in touch with my intuitive side. I'm starting to be more sensitive to things that people say and the many synchronicities that are happening. And I'm very conscious of things that are around me. So that allows me to sense and feel. I am a Christian and for big decisions in my life, I would either go to church or would pray. and I would ask God for the right direction for me."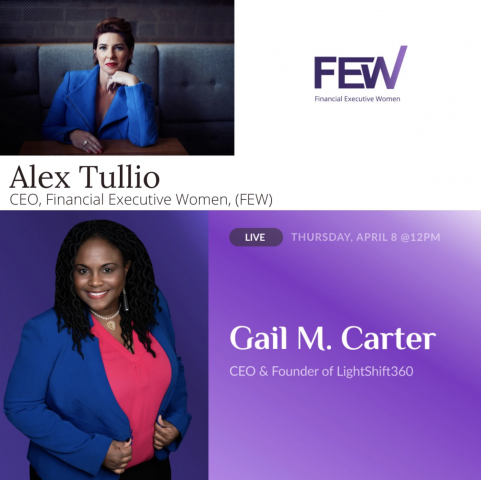 During the interview with Gail M. Carter targeted her answers towards corporate employees and budding entrepreneurs and people who, even though they may not know it, need inspiration to pursue their life goals.
Gail shared golden nuggets of wisdom relating to how to adapt when plans change in life. "One of the things that I've learned in life, is to take chances. When opportunities present themselves, just go with it, if possible." ~ Gail M. Carter
"One thing I did learn about my upward trajectory through corporate America, a lot of times, you know, my opportunities came by just sharing with people what my gifts are, and not being afraid to do that." ~ Gail M. Carter
"Be open, be aware and be present to opportunities. Opportunities are always around you if you choose to see them. Communicate, communicate, communicate the value that you bring, and the value that you have." ~ Gail M. Carter
Part of Gail's routine in times like this is to travel on mission trips in an attempt to rediscover herself and purpose. She recommends that viewers have an extracurricular event that helps them to rediscover themselves and their purpose.
A global business impact strategist, successful woman and leader, Gail M. Carter has come to be an inspiration for many. She leverages her extensive career in Corporate America and global nonprofits to create sustainable strategies that help clients to "Own Their Power" in various areas of their lives. She is a best-selling and 7x published author, an international speaker, a success coach and Global Philanthropist in many countries, originally from Barbados. She has traveled to over 20 countries and 4 continents. Before becoming an entrepreneur, Gail worked as a professional engineer and manager on billion-dollar projects at Fortune 300 companies in the energy and construction industries.
She earned an M.B.A., Business Administration, University of Central Florida, a Master of Arts (M.A.), degree in Sustainable International Development from the Heller School for Social Policy and Management at Brandeis University, Massachusetts, and a B.S., Civil Engineering, Florida Institute of Technology.
Gail has been recognized for her leadership, volunteerism and accomplishments by receiving the Junior League's Woman to Watch Award, the People's Choice Award and has been featured in Courageous Woman Magazine. She has also been a contributing writer for WE Magazine for Women.
Other creations by Gail include the Renewal360 Encounter, the Impact360 Leadership System, and S.E.R.V.E Blueprint. As an executive life coach and strategist, her services include private and group personal development and accountability coaching, interactive online and in-person workshops and events as well as global retreats within the Impact360 Leadership Program.
LightShift360 follows an innovative success blueprint, modeled by Gail herself. The LightShift360 S.E.R.V.E. Blueprint system combines five key strategies to help professionals scale higher in their careers.
Gail enjoys inspiring individuals to grow, step out of their comfort zone, be resilient, and be more powerfully engaged leaders who create an impact in life, business, and community.
The hour-long interview with Alex Tullio touched upon several topics regarding leadership and business growth. A live stream recording of the roundtable is available at the link below: https://LightShift360.com/podcast.
In other news, Gail revealed some exciting plans for the future. Her immediate plan is to create a fun and interactive online mastermind/workshop where people can socialize and celebrate their progress with regards to character building and self love. She asks, "Do you sometimes struggle with self-confidence, feelings of self-worth and that negative self-talk that comes up every now and then? Do you find yourself constantly comparing yourself to others or do you sometimes put yourself last, feeling stuck, leaving you stressed, exhausted and not fulfilling your dreams?"
Interested participants can jump on an impactful 15-minute market research phone call with Gail – https://lightshift360.com/research
Connect with Gail on social media, follow @LightShift360 or via her business website https://LightShift360.com
Linkedin: https://www.linkedin.com/in/gailmcarterlightshift360/
Instagram: https://www.instagram.com/gail_m_carter/
Facebook: https://www.facebook.com/lightshift360
Connect with FEW at https://executivewomeninfinance.com.au/
Media Contact
Company Name: LightShift360, LLC
Contact Person: Gail M. Carter (MBA, MA, P.E.)
Email: Send Email
Phone: 407-815-5071
Address:851 S. State Road 434, Suite 1070-180
City: Altamonte Springs
State: FL 32714
Country: United States
Website: https//LightShift360.com