Queen GerVaise Inspires Women with her Best-Selling Book. A Memoir of Healing & Deliverance from Abuse: The Dirty Man
Queen GerVaise Sarah Guyton is a Powerhouse global speaker, Best-Selling author, domestic violence survivor. GerVaise provides an environment of healing when she speaks, providing hope and insight that inspires survivors and the non-abused alike to seek healing and wholeness.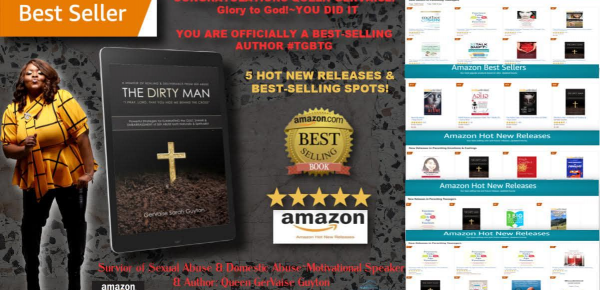 Through her #1 Best-Selling book, now available on Amazon; she transparently shares her real, raw, and unapologetic journey to restoration and wholeness after experiencing years of childhood trauma and domestic violence as an adult.
The Dirty Man; originally launched September 22, 2020. While her book blessed many, Queen GerVaise knew that she could reach more and make an even greater impact. She teamed up with the Atlanta Book Hitmaker, CEO & Founder of Jesus, Coffee, and Prayer Christian Publishing House LLC. and their marketing/media team to reignite this ever-present topic to the Nations.
Queen GerVaise and her strategic partner have done just that.
Since the relaunch, GerVaise has been selected as a 2021 Women of Black Excellence recipient for her impact to empower Women in the black community; has become a Best-Selling Author with her debut personal memoir (apart of a 4part series) The Dirty Man; has reached global audiences from the UK, Australia, Canada, and the Philippines too as a phenomenal speaker during the 2021 Women Win: I'm Speaking Summit.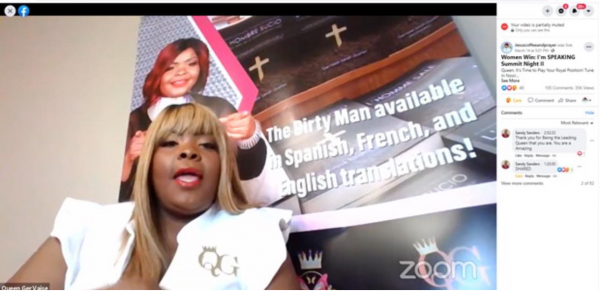 Queen GerVaise was a featured fixture alongside a tribe of women represented at the 63rd Grammy's billboard, located Birdseye view of the Staples Center, (Los Angeles, CA) and Superbowl LV.
What's Next for Queen GerVaise Sarah:
Queen GerVaise is excited to announce her transformative course for those who are ready to leave a Restorative life after experience childhood trauma entitled: REST, Releasing this spring. R.E.S.T stands for: Restoration & Elevation of Survivors Trust. Women can expect to drop the baggage and the mental shackles from abuse, to living a life of Freedom and success in Christ.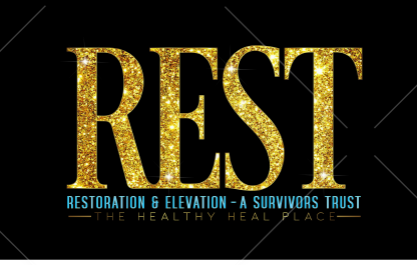 For More Information on REST – Click HERE
GerVaise is working on multiple collaborative upcoming book projects including a Mothers day collaboration with Min. Nakita Davis, CEO & Founder of Jesus, Coffee, and Prayer Christian Publishing House LLC.
You can expect more global speaking platforms, more lives impacted, more billboards, more press, and Queen GerVaise to pop up on a Tv screen near you this summer for her role in a docuseries airing on the Women Win NETWORK.
One thing is for certain, Queen GerVaise is on the move and one to watch.
Get Connected with this Trailblazer!
Booking Inquiries with Queen GerVaise Sarah Guyton:
Email her team: [email protected]
Website: www.QueenGerVaise.com
Follow on Social Media
IG: https://www.instagram.com/queen.gervaise/
Media Contact
Company Name: Jesus, Coffee, and Prayer Christian Publishing House LLC
Contact Person: Media Relations
Email: Send Email
Phone: (1) 833.333.0733
Country: United States
Website: www.jesuscoffeeandprayer.com