Judy Carlson, Fee-Based Fiduciary Financial Professional – Discussing Risks to the Safety of Money That Could Derail a Financial Plan, Interviewed on Influential Entrepreneurs Podcast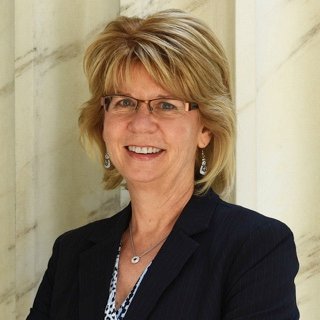 Judy Carlson discusses why taxes are one of the biggest risks to the safety of money.
Questions covered in this interview include:
Why are taxes such a big consideration when planning wealth decumulation?
Why is it so important to plan ahead when making financial decisions that involve paying taxes on earnings today vs. paying taxes on those earnings in the future?
Deferring taxes creates future taxes at uncertain dates and uncertain rates – are you comfortable with that uncertainty in retirement?
Why are 1040 income and taxes so important to manage over your lifetime?
What is "another way" to save money today that produces "tax-free" withdrawals during retirement that do not hit the 1040?
Video Link: https://www.youtube.com/embed/5vwgErxdWIU
Judy brings a new fresh perspective on the lifetime tax implications of the financial decisions people are making today. Judy explained, "Taxes are one of the biggest risks to the safety of our money. When you pay taxes on your earnings is your decision. Choosing to postpone paying taxes puts your money at risk for future unknown taxes at unknown dates. Examples include 401ks, IRAs, 403bs, SEPs, etc. Income is income, and it must be reported on IRS tax form 1040. What if you could pay all the taxes owed on your income before you start wealth decumulation? There are certain forms of wealth building life insurance that provide dozens of "living benefits" not found in traditional forms of investment assets. They are collateral assets with benefits such as tax-free growth, tax-free distributions, tax-free death benefit, leverage opportunities, uninterrupted compound growth, protection for a chronic or critical illness and a long-term care event, etc. Careful planning during wealth accumulation years provides clarity, certainty, and confidence for your wealth decumulation years and may save hundreds of thousands of dollars of taxes over your lifetime."
Listen to the interview on the Business Innovators Radio Network:
https://businessinnovatorsradio.com/interview-with-judy-carlson-fee-based-fiduciary-financial-professional-risks-to-the-safety-of-money-that-could-derail-a-financial-plan/
About Judy Carlson
Judy has been a CPA for over 40 years and has worked in the financial services business for most of her career. She is an independent fee-based fiduciary financial planner and an independent licensed insurance agent.
For the past ten years, Judy's passion has been to Protect Families Financially using unique and innovative strategies typically not found in traditional financial planning approaches. Her practice bridges the gap between the investment and insurance sides of the financial services business.
Judy's career has spanned public accounting, taxes, corporate finance, and education, and ten years ago, she transitioned from corporate planning to personal planning.
Investment Adviser Representative and advisory services offered through Royal Fund Management, LLC, an SEC Registered Adviser.
Learn More: https://judycarlson.com
Previous News Stories:
Interview with Judy Carlson Discussing How She Protects Families Financially
https://authoritypresswire.com/judy-carlson-fee-based-fiduciary-financial-professional-discussing-how-she-protects-families-financially-interviewed-on-influential-entrepreneurs-podcast/
Interview with Judy Carlson Discussing Investments vs. Insurance for Wealth Accumulation
https://authoritypresswire.com/judy-carlson-fee-based-fiduciary-financial-professional-discussing-investments-vs-insurance-for-wealth-accumulation-interviewed-on-influential-entrepreneurs-podcast/
Interview with Judy Carlson Discussing The Importance of Tax Elimination Strategies Prior to Wealth Distribution
https://authoritypresswire.com/judy-carlson-fee-based-fiduciary-financial-professional-discussing-the-importance-of-tax-elimination-strategies-prior-to-wealth-distribution-interviewed-on-influential-entrepreneurs-podcast/
Media Contact
Company Name: Marketing Huddle, LLC
Contact Person: Mike Saunders, MBA
Email: Send Email
Phone: 1-888-467-6374
Country: United States
Website: https://www.AuthorityPositioningCoach.com