Yoav Kutner Co-Founder OroCommerce Discusses Current State of B2B eCommerce in Manufacturing Tomorrow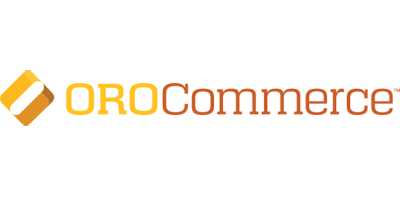 Yoav Kutner, co-founder and CEO of Oro, Inc., the pioneering ecommerce leader behind OroCommerce, the No.1 open source B2B digital commerce platform, recently discussed B2B eCommerce before and after COVID. Read the feature article in Manufacturing Tomorrow magazine.
According to Kutner, before COVID business-to-business commerce for many companies comprised shuttling paper, faxes, and spreadsheets between sales and finance departments. Since the pandemic, those companies either moved to online ordering or planned to build tech stacks to get there. Those that made progress before businesses temporarily shuttered in 2020 experienced growth, while those that failed to do so struggled and either went out of business or are playing catch-up now.
Kutner noted, "When used properly, eCommerce does not replace sales representatives, rather it is a B2B sales enablement tool that empowers sales teams to do a better job. Sales enablement is the iterative process of providing your sales team with the resources they need to close more deals. These resources may include content, tools, knowledge, and information to effectively sell your product or service to customers."
Manufacturing Tomorrow is an online trade magazine featuring products, companies, news, articles, and events for the advanced manufacturing, factory automation, and 3D printing industries.
About Oro, Inc.:
Oro Inc. builds customer-driven, powerful, and flexible software for B2B digital transformation. The groundbreaking flexibility of their digital solutions coupled with a robust set of B2B features available out of the box, ensures Oro's B2B eCommerce and B2B marketplace management platforms are specifically designed for manufacturers, distributors, wholesalers, and multi-channel brands. Powerful core capabilities of the products, ease of customization and implementation, and the availability of a strong and knowledgeable technology ecosystem of solution integrators ensure best-in-class efficiency and time to market.
This integrated technology solution provides a diverse range of B2B features and capabilities including:
Personalization
Localization
Built-in multi-channel CRM
Powerful workflows
Pricing engine
Multi-website and multi-warehouse support
Oro, Inc. was launched in 2012 by former Magento co-founders including Yoav Kutner, Chief Executive Officer, named a Supply & Demand Chain Executive Pros to Know recipient.
The Oro team and partners, celebrate the company's 10-year anniversary, remotely delivering innovative solutions for dynamic companies embarking on digital transformation. OroCommerce was recognized as a strong player in the eCommerce vendors' market by all major analyst firms including IDC, Gartner, and Forrester. Follow on Twitter @OroCommerce or call at (323) 591-1514.
Media Contact
Company Name: Oro, Inc.
Contact Person: Anna Korolekh, Marketing Director
Email: Send Email
Phone: (323) 591-1514
Address:1901 Avenue of the Stars Suite 1900
City: Los Angeles
State: CA
Country: United States
Website: https://oroinc.com/