Introducing Tax Debt Consultants, LLC., a tax consulting firm helping people with IRS problems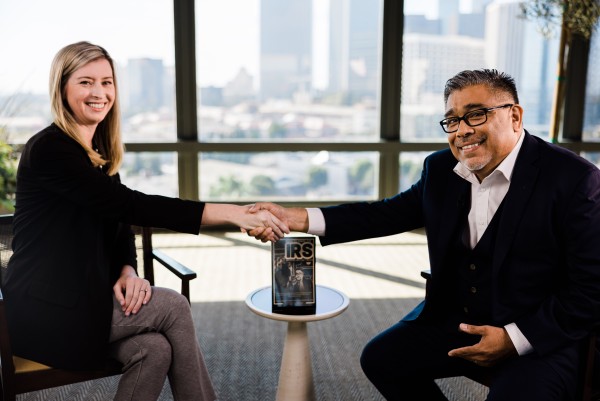 Tax Debt Consultants, LLC is a local Redlands tax consulting and resolution firm that specializes in helping those in need get their financial lives back on track through effective strategies for dealing with tax issues.
Tax laws can be complicated and people can make missteps without wanting to break the law. Tax problems arise when an individual, business owner or any other fails to pay the tax at the correct time. Such delay in tax payments can become a major issue which can lead to penalties, fines or, criminal cases. However, ignorance of the law is no defense and the IRS is ever willing to pounce on offenders. This is why the services of Tax Debt Consultants, LLC is ever so important.
Based in California, Tax Debt Consultants, LLC, founded by Carlos Samaniego, has developed an incredible reputation for integrity and a passion for helping people with IRS problems. Carlos started his company, with the goal of helping people who are facing similar struggles. As someone who has been through this process himself, Carlos knows how overwhelming it can be and is dedicated to making things easier for his clients. He works tirelessly to help people get the relief they need and rebuild their finances so they can move on with their lives free from the burden of tax debt.
"It's always advisable to take action before the IRS has completely depleted your accounts because they don't and won't give back the money they take" said Carlos Samaniego. "You HAVE to phone me as soon as you receive a letter in order for me to act right away. We "may" be able to get your money back if we act quickly, and your bank accounts will be safer. The sooner we act, the more likely they are to negotiate."
Tax Debt Consultants' services are inclusive of:
• Back Taxes
• IRS Tax Audits
• Wage Garnishment
• IRS Property Seizures
• Tax Liens
• Tax Levies
• Payroll Tax Problems
• Cryptocurrency Tax Problems
• Franchise Tax Board (FTB) Tax Issues
It is said that with longevity comes experience and with experience comes greater expertise. Carlos has been in business since 2003, a period within which he has amassed an enviable wealth of expertise in solving Tax problems. He is a highly respected, knowledgeable Enrolled Agent, who is licensed by the Department of Treasury (IRS). He is also a "NTPI Fellow®." This designation is evidence of significant expertise in the representation of taxpayers before the IRS.
The efficacy and efficiency of Tax Debt Consultants' services has elicited rave reviews from its clients. "Carlos and his team are so extremely helpful. The situation I had with the CA Tax Franchise board completely overwhelmed me and caused so much stress. The state of CA said I owed over $11K in taxes, turns out Carlos was able to identify they OWED ME money. They worked out a solution in a DAY, and helped me resolve my issue with them. I can't speak highly enough about my experience. Extremely grateful," declared an excited client, Tyler Dorsey.
To engage the fascinating services of Tax Debt Consultants, LLC, check out the company's website at taxdebtconsultant.com/
Media Contact
Company Name: Tax Debt Consultants LLC
Contact Person: Carlos Samaniego EA
Email: Send Email
Phone: 909-570-1103
Country: United States
Website: https://www.taxdebtconsultant.com/