HomeStory Doors Launches In Atlanta, GA For Interior Door Replacement Services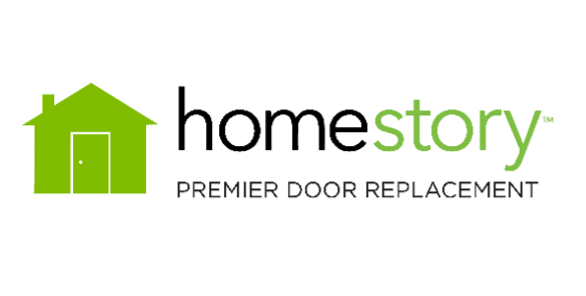 HomeStory Doors of Atlanta will be providing homeowners in Alpharetta and the surrounding areas with a wide range of door options to elevate their living spaces. From interior doors to closet doors and pantry doors to sliding closet doors, the company offers an array of styles to suit any home design preference.
What sets HomeStory Doors apart is its commitment to simplifying the door replacement process. The company has a team of Door Experts who design all their products, so homeowners can rest assured that they're getting high-quality, custom-made doors for every room. Additionally, HomeStory's proprietary 3D digital measuring process ensures that getting new doors installed is quick and easy with minimal disruption. The company can often replace and install doors in less than one day, which is far quicker than the average local contractor.
One of the standout features of HomeStory Doors products is their attention to detail. Each door is designed to match the home's existing style, creating a seamless transition between old and new. The company's Door Experts work closely with homeowners to ensure that the finished product exceeds their expectations.
The company's dedication to quality doesn't stop at its products and services. They also prioritize sustainability by using eco-friendly materials in their production process. From sourcing materials to waste disposal, HomeStory Doors of Atlanta is committed to minimizing their environmental impact.
In a world where a home renovation can be complicated and time-consuming, HomeStory Doors of Atlanta stands out for their commitment to simplifying the process. Their range of high-quality, customizable door options and their proprietary measuring device make elevating the style and functionality of any home easy and stress-free.
Conclusion
Homestory Doors is a trusted brand that offers designer-style doors to elevate the style and functionality of any home. Their commitment to customer satisfaction, attention to detail, and sustainability make them stand out in the home renovation industry. Homeowners in Atlanta and the surrounding areas can rely on HomeStory Doors of Atlanta for a wide range of interior doors, closet doors, barn doors, glass doors, and sliding closet doors, among other options.
With their quick installation process, HomeStory Doors can often install doors in less than one day, making the process easy and convenient for homeowners. Whether you're looking to upgrade your doors or completely transform your home's interior, HomeStory Doors is a reliable and trustworthy partner in the home improvement process.
CEO of HighMark Digital is Richard Matulia "We are delighted to welcome Jimmy & Paul, the owners of HomeStory Doors to the greater Alpharetta region. With our partnership with Home Depot, this will bring homeowners a one-stop shop for door replacement services."
Media Contact
Company Name: HighMark Digital, Inc.
Contact Person: Richard Matulia (CEO)
Email: Send Email
City: Reno
State: NV
Country: United States
Website: www.highmarkdigital.com