The Swiss Army Knife of Bike Repair Tools – DTool
Palm-sized you can take it anywhere / 48in1 tools / solve 99% repair issues / Ultra Slim only 261g / Fold-up / Bike repair tool
When riding a bike outdoors, you face all sorts of road conditions and may encounter frustration if your bike malfunctions and you lack the tools to fix it. Carrying a bulky toolbox while riding is impractical, and finding a repair shop nearby can be difficult. DTool can solve this problem for you.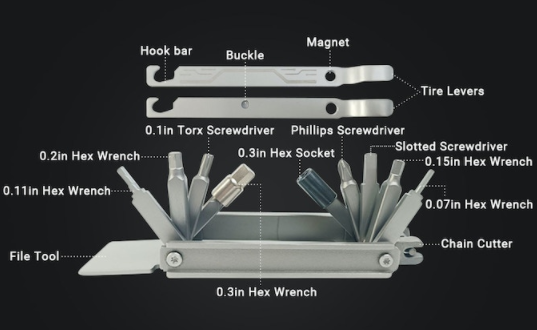 As cycling enthusiasts, our team experienced brake failure, flat tires, and other problems that ruined our riding experience. We set out to create a portable bike repair tool that would be powerful, lightweight, and high-quality. After a year of research, we developed DTool, a portable bike repair tool that combines more than 20 repair tools, including wrenches, screwdrivers, hex wrenches, and tire levers, capable of addressing almost all bike issues.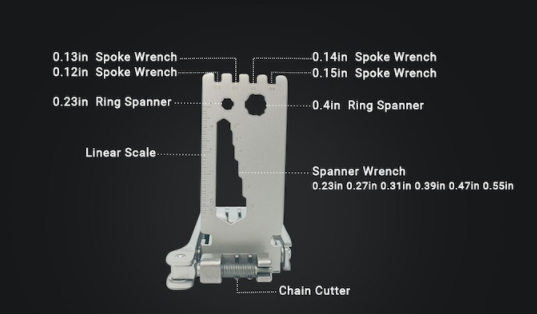 Designed to address outdoor bike malfunctions, DTool is a 48-in-one tool that can fit in your pocket, weighs only 261g, and eliminates the need for additional tools. While its development aimed to solve the lack of outdoor cycling tools, DTool's 40+ repair tools are not limited to bike repairs. For instance, the flathead screwdriver also works as a Phillips screwdriver and can be used to open cans and bottle caps in daily life. DTool is affordable, costing only $39, and eliminates the need to buy other repair tools, saving you a lot of money. DTool will meet you on Kickstarter soon, and look forward to your support and likes.
To learn more about the DTool 48-in-one bike repair tool, visit the Kickstarter page.
Media Contact
Company Name: XSHOW innovation
Contact Person: WANG FENG
Email: Send Email
Country: HongKong
Website: https://www.kickstarter.com/projects/852179306/all-in-1-bike-multi-tool-that-you-can-put-in-your-pocket