Kulto Kultibo takes the rap/reggae scene to the next level with latest album 'LEVEL'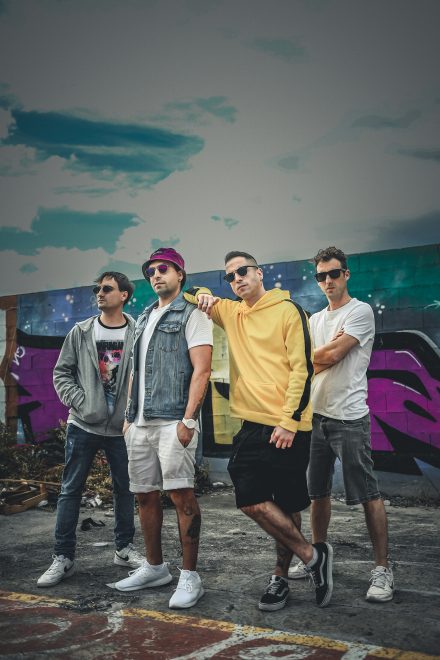 Kulto Kultibo is a talented Spanish rap/reggae group that has made a name for itself in the music industry since its inception in 2010
The group, which is comprised of Peca (MC), Samu (MC), Seta (DJ), and Aimar (sound technician), has a unique style that combines current raggamuffin with the classic and solid rap of the 90s, making their music a hit among fans in Spain and beyond. Kulto's music is well-known for its catchy beats, meaningful lyrics, and outstanding performances, and has been a hit in the Spanish music scene for over a decade. They are passionate about content creation and music and have a significant following on social media, with over 29k followers on Instagram alone. They interact with their supporters and have a loyal fan base that is always eager to listen to their latest tracks.
Since their first demo "7 Días" in 2010, Kulto Kultibo has performed at various concerts and events, constantly pushing the boundaries in their music. In 2013, they released their first self-produced LP "Ahora o Nunca," which marked a significant milestone in their career. The album received positive reviews and gave them the motivation to continue pursuing their passion.
The group's second album, "La Mazeta," was released in 2016, and it featured 16 tracks that showcased their more personal approach to music. They collaborated with notable artists, such as "Garolo" and "Papa Style," in this album, and it was well-received in both the Spanish and French music scenes.
In 2018, they released their third album, "La Esencia," which showcased their growth and trajectory in the Hip Hop scene. This album was a success and was composed of 22 tracks that left fans in awe. Kulto Kultibo also performed 40 concerts throughout Spain in the same year, cementing their reputation as one of the top rap/reggae groups in the country.
The following year, Kulto Kultibo continued to take the music scene by storm, with their fourth album "X," a more personal and solid album that took the group to new heights. They performed in various festivals, including "Cabo de Plata" and "Viñarock," and their music continued to captivate fans in Spain and beyond.
In 2022, Kulto Kultibo released "Kulto Kultibo and Friends," an album that featured collaborations with national artists such as "Calero LDN," "Rastachai," "Dirty Porko," "La Chata Flores," "Purini Madness," and "Garolo." The album showcased the group's growth in terms of visits on digital platforms and was heard in more than 77 countries.
2023 marks a significant year for Kulto Kultibo as they release their fifth album, "LEVEL." The album reflects the group's essence and career in the world of rap/reggae, and it takes their music to a different and much more professional level. "LEVEL" is full of new and daring rhythms and songs in the purest style of Kulto Kultibo without losing the magic that characterizes them.
In conclusion, Kulto Kultibo is an exceptional rap/reggae group that has made significant contributions to the Spanish music scene. Their music is characterized by catchy beats, meaningful lyrics, and outstanding performances that have captivated fans across Spain and beyond. With their fifth album "LEVEL," the group is poised to take their music to new heights and continue to cement their reputation as one of the top rap/reggae groups in the world.
Media Contact
Company Name: HYPE PR
Email: Send Email
Country: United States
Website: www.hypekoolar.com