Multi-platinum record producer and mix engineer redefining pop music production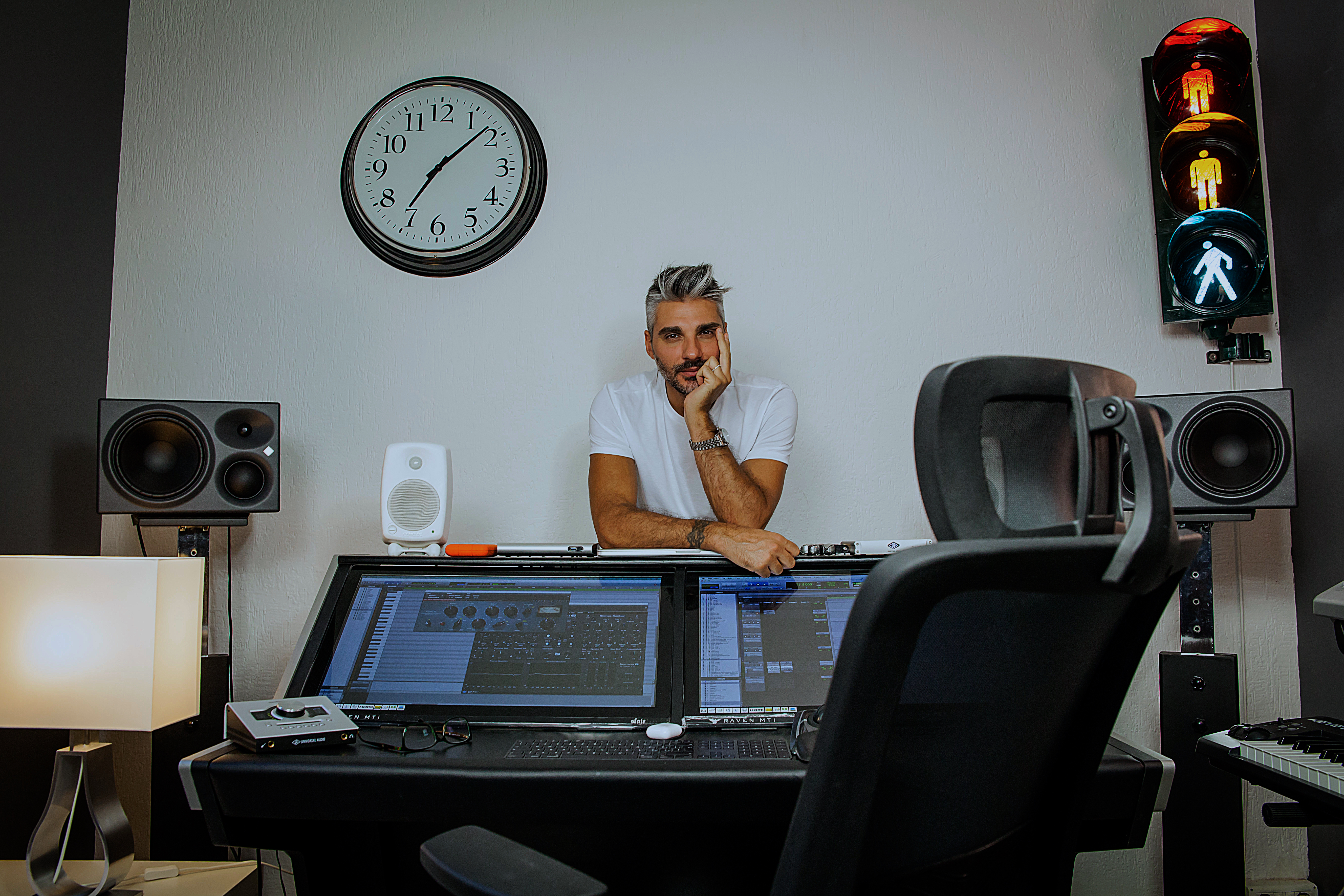 Giampaolo Pasquile is a world-renowned record producer and mix engineer, who has made a name for himself in the music industry with his exceptional talent for producing and mixing Pop music.
He has spent a significant portion of his life studying music and its production, and as a result, has become one of the most sought-after producers in the industry. His unique approach to music production has won him numerous awards and accolades, including a recent contest where he was asked to produce the official remix of one of Mike Posner's songs.
Pasquale has had a passion for music since he was a child, and he spent many years learning to play different instruments before he eventually discovered his true calling – music production. He attended the prestigious Berklee College of Music, where he honed his skills and gained a deeper understanding of music and its production. With his vast knowledge and exceptional talent, he has produced over 150 releases, exceeding 5 million units sold and 400 million streamed tracks per year. He has collaborated with several renowned artists in the industry, including CeeLo Green, Rita Ora, and James Arthur.
Pasquale is best known for his ability to create music that transcends genre and captivates his audience. He has a deep appreciation for different styles of music, which is reflected in his diverse portfolio of work. Although he has produced dozens of jazz and classical music albums, he is now focused on producing and mixing Pop music, which is his primary passion. His unique production style is characterized by his attention to detail, exceptional mixing skills, and his ability to bring out the best in every artist he works with. He has an unparalleled understanding of how to create music that appeals to a wide audience, without compromising on its artistic integrity.
One of Pasquile's biggest strengths as a producer is his ability to connect with his clients on a personal level. He is known for his down-to-earth approach and his ability to make his clients feel comfortable and at ease. He understands that producing music is not just about creating a hit song, but about building a relationship with the artist and bringing out their unique sound. He takes the time to understand his client's vision and works tirelessly to ensure that they are satisfied with the end product. His approach has won him a loyal following of clients, who appreciate his exceptional talent and his commitment to creating music that truly represents them.
Despite his success, Pasquale remains humble and grounded. He understands that music production is a constantly evolving industry, and he works hard to stay on top of new trends and emerging technologies. He is always looking for ways to improve his craft and create music that is truly innovative and groundbreaking. He is an avid collaborator and is always open to working with new and emerging artists who share his passion for music.
In addition to his exceptional talent as a producer, Pasquale is also a talented entrepreneur. He has built a successful business around his music production, and he is constantly looking for new opportunities to expand his reach and build his brand. He is administrated by Sony Music Publishing and BeatStars Publishing, two of the most respected names in the industry. He has a loyal following on Instagram, where he regularly interacts with his followers and shares his thoughts and insights on music production. His target audience includes young producers, singers, artists, mix engineers, and record labels, who are looking for guidance and mentorship from a seasoned professional.
Media Contact
Company Name: HYPE PR
Email: Send Email
Country: United States
Website: www.hypekoolar.com