New book "Seedling: The Journey to Inner Peace" by Daniel Mirfield is released, a powerful guide for connecting with the authentic self through ancient wisdom and practical teachings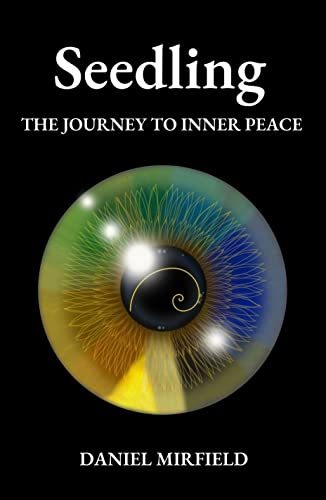 "Seedling: The Journey to Inner Peace" by Daniel Mirfield has been released worldwide. This 189-page, spiritually focused book, which has achieved Amazon Bestseller status as #2 in the "Spiritualism" category, addresses the pain and fear that prevent people from finding inner peace. To heal from these cultural conditions, the path begins with finding presence and connection – and the author provides tools for doing so through age-old wisdom and modern, practical advice.
Mirfield recognizes that fear and disconnection are core problems of today's society. By discovering a sense of connection to the self and the universe, people can begin a journey toward healing and lasting wellbeing. This focus on the journey is a core component of the book, reminding readers that the gradual processes of self-love and spiritual awakening take time and patience. With this in mind, accountability and personal responsibility are also essential pieces of the teaching.
The power of inner peace not only helps individuals overcome the fear, doubt, and cultural conditioning that keeps them from finding joy and connection, it also lays the groundwork for a more connected, benevolent society capable of creating a hopeful future.
Through deeply spiritual philosophy and an examination of the negative emotions fueled by fear, Mirfield provides a path to restructuring choices and actions with an open heart. His message of connection to the authentic self, honoring our place on the planet, and the uniqueness of each person's journey is reinforced through direct guidance and practical tools.
The wisdom contained can be revisited time and again, planting seeds of personal development, feelings of connection, and lasting wellbeing.
Seedling: The Journey to Inner Peace (ISBN: 9780645696516) can be purchased through Amazon. The paperback retails for $15.00 and the ebook retails for $2.99. Review copies and interviews are available upon request.
From the back cover:
There is no doubt we are living through turbulent and challenging times. The best way to navigate them is by listening to your intuition and staying grounded, whilst reacting to your environment from a place of love, not fear. This book will guide you through the processes and help you create what we all long for and need, the peace that comes from within. These sage teachings will assist you in connecting to your authentic self and you will truly be able to shine your light upon the world. Take your time in reading this book, allow it to be a soothing balm, breathe deeply, relax and most of all know that you are not alone on this journey.
About the author:
Daniel has been in tune with the healing power of nature ever since he was a boy. Growing up in the English countryside allowed him the freedom to explore the natural world in great detail. He currently resides in New Zealand after living in Australia for many years.
For more information, see www.asagesjourney.com
Media Contact
Company Name: MindStir Media LLC
Contact Person: Jen McNabney
Email: Send Email
Phone: 800-767-0531
Address:1 New Hampshire Ave Suite 125
City: Portsmouth
State: NH
Country: United States
Website: https://mindstirmedia.com/