Manatee Holdings Limited Announces Partnership with Only Webinars to Connect Aquaculture Community at Virtual Event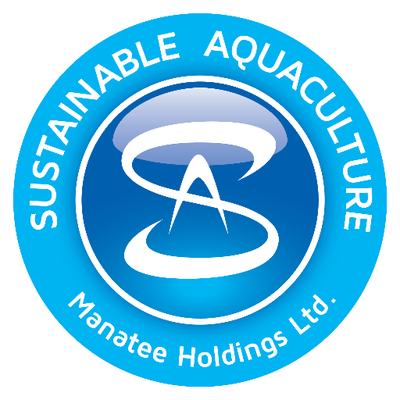 BC, Canada – April 7, 2023 – Manatee Holdings Limited, a company in sustainable aquaculture, announces the launch of its Aquaconnect Conference: Connecting the global aquaculture community in strategic partnership with OnlyWebinars.com (OW).
OW led by Sharad Agarwal is an impact investor, meta shaper, and leading 35,000+ community, and through this partnership, Manatee Holdings Ltd. will now be offering what it believes to be one of the most talked about challenges in today's environment on how to encourage collaborative competition in the aquaculture industry to address a fragmented space. OW is aligned with Manatee's vision on exploring the cutting – edge ideas and transformative solutions that are shaping the future of food. The AquaConnect Conference will be an annual event that will bring together aquaculture professionals, researchers, policymakers, and industry leaders from around the world. The conference is designed to provide a forum for networking, knowledge exchange, and collaboration on the latest advancements and challenges in the aquaculture industry. Through a series of presentations, panel discussions, and workshops, participants will have the opportunity to learn about the latest trends, best practices, and innovative solutions in the field of aquaculture. The AquaConnect Conference aims to facilitate connections and build partnerships that promote sustainable and responsible growth of the aquaculture industry, while ensuring the highest standards of environmental stewardship and animal welfare.
This summit will feature global food thought leaders in sustainable aquaculture including Aqua-Spark, Manolin Aqua, and The Yield Asia Pacific.
Lourdes Gant, Managing Director of Manatee said, "We are excited to partner with Only Webinars to bring this global summit to our network. The business landscape is evolving rapidly, and we have seen a big demand for a new generation of sustainable aquaculture leadership that is more in tune with the rapid advances in sustainable technology we are experiencing. With Only Webinars innovative and unique community, we are excited to offer this summit for the next generation of sustainable food pioneers."
Sharad Agarwal, CEO of Only Webinars said: "We are thrilled to expand our virtual program with Manatee Group to offer conference excellence and our expertise in online events through our innovative cutting-edge technology and our high-quality webinar experience.".
About Manatee
Manatee Holdings Ltd. mandate is to create the most environmentally beneficial food production operation on land or sea anywhere in the world. To listen to their show, please visit www.sustainableaquaculture.ca/podcast
Media Contact
Company Name: Manatee Holdings Ltd.
Contact Person: Lourdes Gant, Managing Director
Email: Send Email
Phone: +1 250-331- 0486
Country: Canada
Website: http://www.sustainableaquaculture.ca/