Dean Scott, Pastor of New Kingdom of Faith and Restoration Church, is the Subject of a New Magazine Interview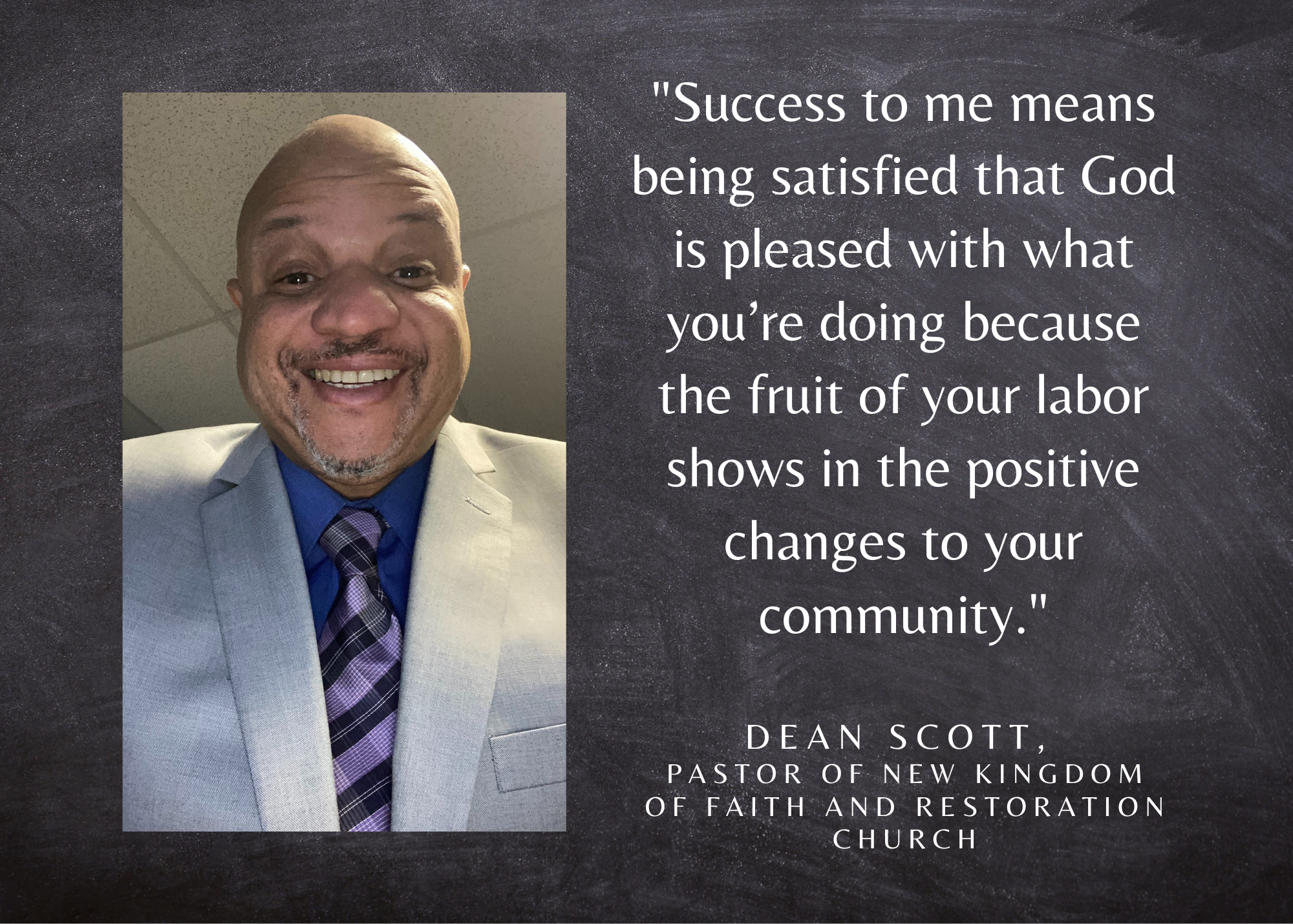 The Kansas City, Missouri-based spiritual and community leader answered a series of questions pertaining to his ministry, as well as his overall worldview.
Dean Scott, longtime community pastor of New Kingdom of Faith and Restoration Church, is pleased to announce that he is the subject of a new magazine interview. The feature, which was conducted by an online periodical that highlights the accomplishments of industry leaders and published on March 24, 2023, touches on a variety of subjects, but largely focuses on how Dean has achieved success in growing his ministry and building his church.
At one point during the interview, Dean is asked to give a brief overview of how his church developed such a strong following. "The early days of the church were educational because we, as the church elders, had to learn what type of ministry efforts actually worked in our community. It was very challenging because we tried all kinds of evangelistic activities like handing out cards at Walmart, but it wasn't drawing people to attend our services," he says, before elaborating further. "Over the years, we found out that it's simply word of mouth and doing what's right in the eyes of God that most effectively draws people. We learned that developing a lasting and genuine connection within the community and building a flourishing ministry does not happen overnight. Ultimately, people are touched by the actions you take on behalf of the ministry every year, every day, and every hour, so long as you do beneficial things to uplift the community."
Later, after being posed a question about how he judges the success of his ministry, Dean Scott answers,"Success to me means being satisfied that God is pleased with what you're doing because the fruit of your labor shows in the positive changes to your community."
Anyone curious to read the full text of the interview will find it located here. Anyone interested in learning more about Dean Scott is invited to visit his professional website, while anyone interested in learning more about New Kingdom of Faith and Restoration Church is encouraged to visit its official website, where the details of its upcoming charitable efforts are listed.
About Dean Scott:
Dean Scott grew up in Baltimore, Maryland. The youngest of seven brothers and one sister, he graduated from high school in 1987, having been singled out for excellence as the class valedictorian. After high school, Dean enlisted in the US Army as a Military Police officer. He served in the Army for two decades, including a combat tour in Iraq and Humanitarian Service Mission in Goma, Zaire. Dean was awarded a Bronze Star for valor in combat in 2006. While in the military, he continued his education, receiving a Bachelor of Science Degree from Colorado State Pueblo in 1994, and later earning a Master's Degree in Management from Murray State University in 2004. In 2008, Dean Scott heard a spiritual call, whereupon he devoted himself fully to serving God. He became a full pastor the next year, and has dedicated himself to his church, his parishioners, and his community ever since.
About New Kingdom of Faith and Restoration Church:
Located in Kansas City, Missouri, New Kingdom of Faith and Restoration Church is one of the Midwest's most energetic, dynamic, and accepting churches. Beyond offering spiritual nourishment, the church's mission is to be a positive influence in the lives of its parishioners and to provide aid to the surrounding community. In that spirit, the New Kingdom of Faith and Restoration Church is heavily involved in several local charitable endeavors, including Harvester's Food Network and Toys for Tots.
Media Contact
Company Name: New Kingdom of Faith and Restoration Church
Contact Person: Dean Scott
Email: Send Email
Country: United States
Website: newkingdomkcfoodpantry.com