Splash Beverage Group's Asset Portfolio Combined With Record Revenues Exposes A Valuation Disconnect Worth Seizing ($SBEV)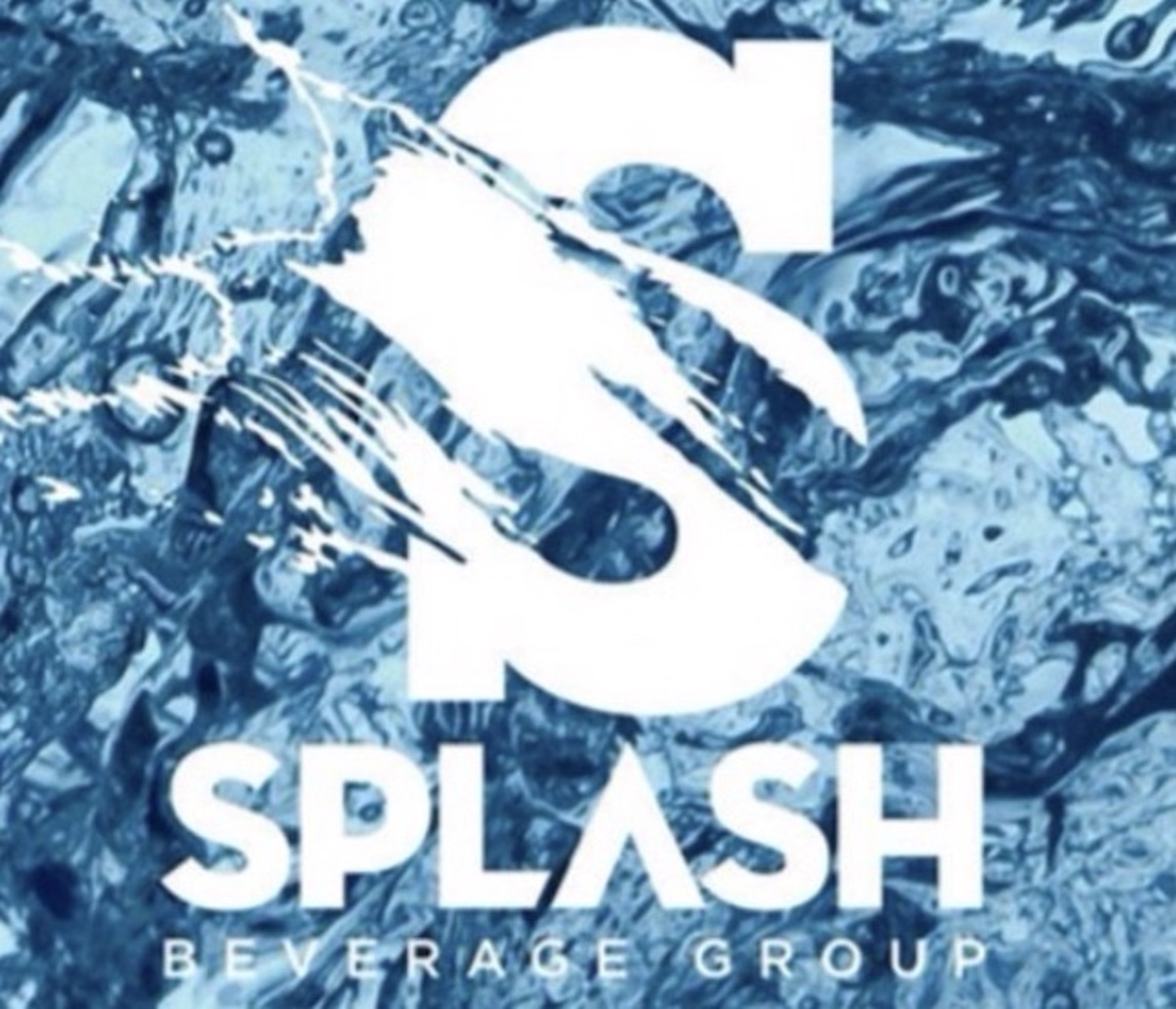 Splash Beverage Group (NYSE: SBEV) is an excellent company doing the right things at the right time. They have an expert management team, chart-topping assets, and a record of impressive sequential growth. That combination has helped send SBEV stock appreciably higher so far in 2023. However, the more significant score will come when it reclaims its 52-week high of $3.45, roughly 130% higher than current levels. There's not much argument against that happening, and most argue it's just a matter of when. And for many following the company, analysts included the answer, more often than not, is sooner than later.
Plenty is supporting the bullish sentiment. Foremost is that SBEV is growing at the fastest pace in its history, continuing to score value-creating deals with several of the country's largest wholesale distributors and retail chains. Those include distribution agreements with tier-one distributorships, including several of the largest representing Anheuser Busch (NYSE: BUD), which expedite getting SBEV products into significant markets across the country. On the retail side, SBEV has executed retail product placements in Walmart (NYSE: WMT), Target (NYSE: TGT), 7-Eleven Stores (OTCMKTS: SVNDY), and many Sam's Club locations. Those deals are expanding Splash beverage products in several lucrative categories.
Those following SBEV aren't surprised by the company's pace of market penetration, usually pointing toward an SBEV management team that's part of a Who's Who list of experts in the beverage sector. They earned their spot on that list, several on the group taking the Red Bull energy drink from development stages to billions in sales.
Video Link: https://www.youtube.com/embed/Xajh4HAtrPs
A Running Start To Make History Repeat
Expectations are for them to make history repeat itself. This time, however, not for a single brand but for at least four: SALT, Copa Di Vino, Pulpoloco, and TapouT. Each has market segment-leading potential and are positioned to drive revenue growth through different market segments. More importantly to that mission, they all have something Red Bull didn't have; a running start and inherent market traction. But there's more value in the SBEV portfolio than just beverages. In addition to excellent products, they have exclusive licensing rights to what could become the most critical change to retail packaging in decades- CartoCan, an Eco-friendly packaging method with such broad application, can become a billion-dollar asset on its own. More on that later.
Because the more near-term value drivers are already generating healthy revenue growth. Most recently, it's been led by Copa Di Vino, SBEV's single-serve bottled wine that earned national attention by being the only product featured twice on the popular investment show Shark Tank. Validating Copa's taste, position, and potential, every "shark" wanted a piece of that deal. Notably, similar to the value of Carto-Can, more than just the great taste was part of the discussion. The "sharks" were also after its value as a leader in package sealing technology that they believed could open near-limitless monetization opportunities. They had good reasons to be interested. Its eco-friendly specifications are revolutionary, allowing Copa Di Vino to remain fresh for up to a year, compared to competing brands having a sell-by date of months or even days. Despite enormous bids, the brand's original owner balked at the offers. But the bad news for the "sharks" has become excellent news for SBEV, noting that Copa has strengthened as a brand since then, with the same packaging technology still a considerable contributor to its overall brand value.
Another product, Pulpoloco, SBEV's made in Madrid, Spain, sangria, is also a compelling brand asset. It, too, is earning an increasing share of attention and segment sales. It received a big bump in the right direction last month when SBEV announced that select 7-Eleven Stores will add Pulpoloco to its store shelves. That follows the chain previously awarding Pulpoloco its Brands With Heart designation, facilitating SBEV showcasing the brand to 7-Eleven and Speedway stores. More than great taste, like with Copa Di Vino, there's a potentially massive value kicker. This best-in-class sangria is packaged in innovative and marketable packaging technology that many have called the most socially conscious and eco-friendly packaging on the market: CartoCan. And the best news regarding this is that SBEV holds exclusive rights to the unique packaging technology, which could exploit its potential as a sought-after packaging type in the beverage industry.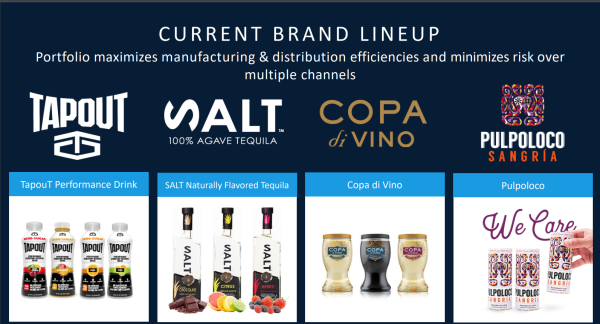 It checks all the right boxes. In addition to being 100% biodegradable, the innovative packaging technology is 30% more eco-friendly than aluminum or PET and uses 30% less total raw materials to create. The raw materials that are used come entirely from renewable sources. That includes using only wood fibers from forests managed in an exemplary fashion, which has led to CartoCan packaging earning the exclusive right to bear the Forest Stewardship Council (FSC) label. And like Copa, the CartoCan keeps Pulpoloco shelf-stable for at least a year, keeping the vibrant character of its taste profile well-protected during that time. There's more brand firepower.
SALT Tequila is another asset feeding SBEV's growth. It, too, is earning national deals allowing it to target and capitalize on a significant "flavored" tequila market niche, a segment expected to push the overall tequila market to become an over $18.5 billion market by 2028. SBEV's SALT is positioned to capitalize on that increase, with this 100% agave, 80-proof tequila brand already building a substantial consumer following in a flavored spirits market experiencing double-digit growth. Offering premium chocolate, berry, and citrus-flavored tequila, SALT Tequila is ideally and uniquely positioned to do more than exploit the billion-dollar-market potential; it can dominate the category. Incidentally, it's on that path after SBEV signed a 42-store deal with Walmart's wholly-owned Sam's Club, among others, to expand SALT's presence on a regional scale that could quickly become national.
A fourth SBEV brand asset is worth special attention: TapouT performance, hydration, and recovery drink.
A True Hydration And Recovery Beverage
Not taking away from the strength of its other brands, SBEV believes the potential in TapouT can be an enormous contributor to 2023 growth. It enters the new year with plenty of momentum after scoring a number of deals in 2022, primarily from being recognized as a genuine performance beverage. Unlike many drinks in the space, TapouT focuses on active hydration, electrolyte restoration during exercise, and complete recovery following a workout. Its differences don't end there. Also different than other marketed sports drinks, TapouT's formulation provides an optimized mix of the vitamins, minerals, antioxidants, electrolytes, and sugars necessary to drive cellular hydration in the muscles and other body parts requiring fluids. That results in fueling drinkers during the activity and facilitating their replenishment during the body's recovery process. Other differences are also advantages.
The biggest is that TapouT performance drinks aren't formulated or marketed as protein drinks to help people bulk up or as caffeinated energy beverages giving a false boost at the start of a workout. Instead, TapouT performance drinks are consciously balanced to provide the optimal nutrients and hydration for peak performance and recovery. The more excellent news is that TapouT has crossover segment appeal while staying true to its marketing as a balanced performance beverage that boosts hydration, performance, and recovery from one drink source. In other words, its crossover appeal presents multiple multi-billion-dollar market segment opportunities and does more than expand its consumer reach; it adds significantly to its overall brand value.
And that value continues to accrue. While gaining popularity in non-targeted segments, it is performing exceptionally well in its primary market, earning business from the active consumer looking for a balanced blend of nutrients, electrolytes, and vitamins to optimize performance and speed up recovery after intense physical activity exertion. SBEV believes TapouT can help redefine the performance drink category by marketing a more genuine product that provides beneficial results without gimmicky caffeine-induced side effects. The brand's growth and increasing consumer recognition and engagement indicate SBEV is on the right path to meeting that goal.
A Valuation Disconnect Exposed
More accurately, all SBEV brands are on the right track, with accretive growth supported by SBEV consistently executing distribution and retail placement agreements with many of the world's largest wholesalers and retailers, including those made with the giants mentioned. But, the better news for SBEV, its customers, and investors is that the deal-making progress isn't slowing. It's accelerating.
Freshly announced distribution and retail agreements continue to leverage the strength of market-dominant broad-line partners. Those deals can do more than facilitate a pathway for Splash to penetrate other national and regional chains; they could expedite it.
And the combined deals, not even considering what's ahead, can do more than accelerate SBEV's growth; they can allow SBEV to establish a competitive advantage and get its products on significantly more store shelves across the country. The prize from doing so is substantial, noting that the combined beverage market opportunity is expected to eclipse $1.8 trillion in 2024.
By the way, investors shouldn't fear the "R" word in SBEV's case. The beverage industry is historically recession-proof, especially for companies and brands offering better products that are competitively positioned to maintain and build share. Splash Beverage Group checks that requisite with all its brands. And important from a valuation perspective, each offers more than premium quality; they are also produced, packaged, priced, and marketed in an eco-friendly way. In some respects, the packaging is so inventive and scalable that it can cross segment lines and independently become appreciable long-term value drivers.
A Value Proposition Ripe For Consideration
Thus, appraising SBEV as a brand development company may short-change the opportunity. The combined potential, brand, and packaging technology should be evaluated before a more thought-out valuation is proposed. But add this to the consideration as well.
SBEV is proving it continues to spark on all cylinders to create sustainable shareholder value. Revenue supports that thesis. In 2021, they were over 2000% higher than those posted the prior year. While growth slowed against a tough comparison in 2022, it was still impressive. SBEV posted significant growth in Q2 and then bested them again in Q3 with a 73% increase over the same period in the prior year. Q4 didn't disappoint. The company's revenues were $4.79 million compared to $3.06 million in the previous year, an increase of 56%. Year over year, gross revenues were $19.0 million compared to $11.8 million in 2021, an increase of 61%. The better news is that momentum is behind the growth, with its e-commerce platform Qplash and Copa Di Vino driving the quarter's growth.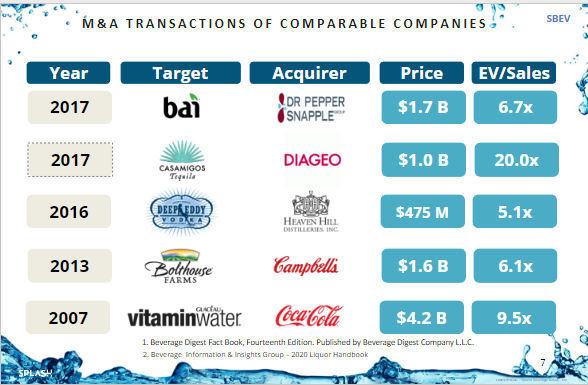 Remember, 2023 is guided to be even better. In other words, record-setting growth, up-listing of its shares to the NYSE American, and across-the-board growth in 2022 are likely the precursor of better times ahead. Indeed, from an investor's perspective, watching SBEV grow gross revenues to over $19 million while strengthening gross margins is more than encouraging; it's exciting to watch. Even more so knowing that brands can sell for, on average, 7X revenues and as high as 20X. That metric also supports the case that for SBEV and its investors, plenty of blue skies are ahead.
That setting is always an excellent place to reside.
Disclaimers: Shore Thing Media, LLC. (STM, Llc.) is responsible for the production and distribution of this content. STM, Llc. is not operated by a licensed broker, a dealer, or a registered investment adviser. It should be expressly understood that under no circumstances does any information published herein represent a recommendation to buy or sell a security. Our reports/releases are a commercial advertisement and are for general information purposes ONLY. We are engaged in the business of marketing and advertising companies for monetary compensation. Never invest in any stock featured on our site or emails unless you can afford to lose your entire investment. The information made available by STM, Llc. is not intended to be, nor does it constitute, investment advice or recommendations. The contributors may buy and sell securities before and after any particular article, report and publication. In no event shall STM, Llc. be liable to any member, guest or third party for any damages of any kind arising out of the use of any content or other material published or made available by STM, Llc., including, without limitation, any investment losses, lost profits, lost opportunity, special, incidental, indirect, consequential or punitive damages. Past performance is a poor indicator of future performance. The information in this video, article, and in its related newsletters, is not intended to be, nor does it constitute, investment advice or recommendations. STM, Llc. strongly urges you conduct a complete and independent investigation of the respective companies and consideration of all pertinent risks. Readers are advised to review SEC periodic reports: Forms 10-Q, 10K, Form 8-K, insider reports, Forms 3, 4, 5 Schedule 13D. For some content, STM, Llc., its authors, contributors, or its agents, may be compensated for preparing research, video graphics, and editorial content. STM, LLC has been compensated up to ten-thousand-dollars cash via wire transfer by a third party to produce and syndicate content for Splash Beverage Group, Inc. for a period of one month ending on 4/15/23. As part of that content, readers, subscribers, and website viewers, are expected to read the full disclaimers and financial disclosures statement that can be found on our website. The Private Securities Litigation Reform Act of 1995 provides investors a safe harbor in regard to forward-looking statements. Any statements that express or involve discussions with respect to predictions, expectations, beliefs, plans, projections, objectives, goals, assumptions or future events or performance are not statements of historical fact may be forward looking statements. Forward looking statements are based on expectations, estimates, and projections at the time the statements are made that involve a number of risks and uncertainties which could cause actual results or events to differ materially from those presently anticipated. Forward looking statements in this action may be identified through use of words such as projects, foresee, expects, will, anticipates, estimates, believes, understands, or that by statements indicating certain actions & quote; may, could, or might occur. Understand there is no guarantee past performance will be indicative of future results. Investing in micro-cap and growth securities is highly speculative and carries an extremely high degree of risk. It is possible that an investors investment may be lost or impaired due to the speculative nature of the companies profiled.
Media Contact
Company Name: STM, LLC.
Contact Person: Michael Thomas
Email: [email protected]
Phone: 917-773-0072
Country: United States
Website: https://primetimeprofiles.com/