ROSINBOMB's Organics Press Technology Is An Industry Game-Changer, Investors Send Shares Over 100% Higher In Response ($ROSN)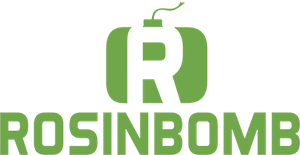 ROSINBOMB (OTC: ROSN) organics press technology is doing more than attracting industry attention; it's also finding plenty of investors. Since the start of 2023, ROSN shares have surged, clocking in on Monday over 118% higher to $0.024. They've been higher. Last month, they reached $0.03, supported by above-average volume that is more than fueling momentum; it's helping establish a path to reclaim its 52-week high of $0.11.
Reaching that interim mark is deserved. Ironically, ROSN is better positioned today than when it scored that level. In other words, trading 358% lower despite growing at its fastest pace ever doesn't make sense. But it does expose opportunities. Taking advantage of these undervalued prices may be one. And with only about 27.1 million shares outstanding and a large portion of those tightly held, a strengthening bid may entice many wanting exposure to this booming sector to do so sooner than later.
Interest is warranted. Why?
Video Link: https://www.youtube.com/embed/gsd2flkZX9M
Monetizing Best In Industry Organics Press Technology
Because ROSINBOMB growth is accelerating. That's not a coincidence; it results from ROSN more aggressively than ever educating the markets about its game-changing organics and rosin press technology. More importantly, education shows and proves how its innovative press technology can help them capitalize on low-hanging revenue-generating opportunities in a sector worth billions in sales to consumer and commercial clients. Those efforts are paying off, with rising sales of its game-changing rosin and organics extraction presses and technology proving that industry users want better options. ROSN is doing more than meeting that interest; they are widening its competitive distance from rival products. That's not a new intent.
Since its roots in 2015, that's been the ROSN mission, and thriving from bringing to markets better products that are easy to use and have broad user appeal. Evolving from a primary focus on juice pressing, today's plan at ROSN is to monetize its impressive line of rosin presses for consumer and commercial use that can provide significantly better extraction yields for natural herbal concentrates. That focus has turned ambition into revenues.
And those are growing YoY from ROSN selling products enhanced through design and development evolution. In other words, already great presses have gotten even better, with integrations in the current product lineup leveraging a series of technological upgrades providing users a unique and efficient way to manufacture rosin with easy-to-use plug-and-play technology.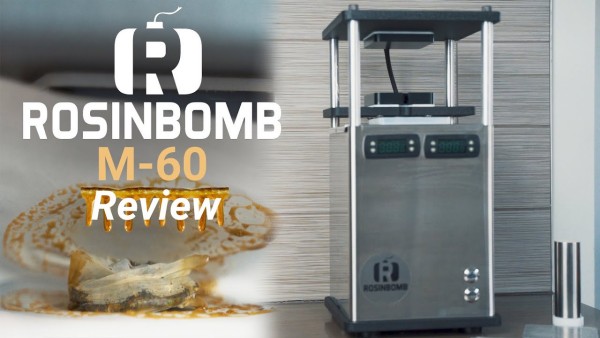 Transformative Press And Technology Evolution
ROSINBOMB's early success from forward-thinking "designs of the times" inspired its mission forward, facilitating reaching significant product milestones, including marketing its bigger and better technology inherent to its commercially popular M50 press. They didn't slow down. In 2017, ROSN made a transformative decision to extend its marketing reach into the consumer market, designing its ROSINBOMB Rocket to target the substantial opportunities presented by the more consumer-dominated marketplace. That decision was more than wise; it was timely because it immediately put a potentially massive revenue-generating market and potential in reach.
Of course, while targeting potential is an excellent strategy, capitalizing on and maximizing it is better for business. ROSN is doing the latter by leveraging its position as one of today's most popular and consumer-friendly press manufacturers. That name recognition means plenty. But more critical to ROSN is that its presses are validated by users using them in different capacities. In other words, everyone from at-home users to those using them for commercial production boasts of the ROSN differences that are advantages.
Foremost is that ROSN's current product lineup is intentionally designed to meet the needs of an organics market and user base wanting professional extraction capabilities through a compact – as small as tabletop-sized – footprint. ROSN meets that demand and, more significantly, may be the only company doing it with the ability to hurdle the limitations imposed by competing units.
In particular, its small product footprint, easy-to-manage controls, and plug-and-play functionality through a single household plug-in are expediting ROSINBOMB's mission to serve a massive and global non-commercial market sector. Those advantages quickly put millions of potential clients in play from press products requiring no special training, technician team, or added resources to make it function.
ROSN's Advantages Empowered By Its Differences
Beyond putting a significant market into play, its differences are also competitive advantages. The most critical one is that ROSINBOMB presses use no chemicals or solvents to produce an end product. Instead, its press design incorporates technology-specific and straightforward techniques that optimize pressing and deliver the finest quality and highest yield of naturally-extracted concentrates. As important, value earned can be value kept. ROSN's substantial IP portfolio and proprietary technology could keep competitors at a distance. Better, it could get lengthened by strengthening its IP portfolio, which they are doing now to protect many of the critical design elements of its rosin presses.
Still, today's competitive position is indeed a value driver. That results from ROSN designing equipment combining heat and pressure to produce quality organic concentrates and essential oils at costs sometimes lower than full-blown commercial-grade manufacturers. What's more, it's all accomplished through a simple three-prong plug-and-play process, with no compressors needed to deliver clean, organic, and, most importantly, solventless extracts.
Another consideration fueling ROSN's growth is that its products are built in the US, supported by a distribution hub in the States that feeds worldwide demand through efficient sales channels. With that made-in-the-USA label comes one of the most inclusive guarantees in the industry, showing that ROSN does more than make quality presses; they stand behind them. That exuding confidence plays well to its client base by providing them assurances other companies don't. It's led to ROSN's steepening demand curve from a diversified user base.
To Counter, To Plug, To Production… It's That Easy
That's expected to continue as more consumers become familiar with the ROSN name and the advantages of its product. That includes interest from novice pressers to professionals, with its ROSINBOMB Rocket, the M50, and commercially-focused M60 presses, each targeting significant audiences wanting a more efficient, profitable, and clean product yield. ROSN presses do that. Most attractive, though, is that they offer convenience by being plug-and-play out of the box.
It stays easy once on the counter, too. The only two inputs required from the press user involve simple up and down buttons, one controlling the press's pressure and a second serving as temperature control. Incidentally, because ROSN presses require no compressor, in addition to keeping the extraction process quiet, it enables anyone with a three-prong electrical outlet and a table to set it on to operate the equipment. Placing it on the ground also works, so in reality, a ROSN press user only needs an electrical outlet to press quality, professional-grade organics.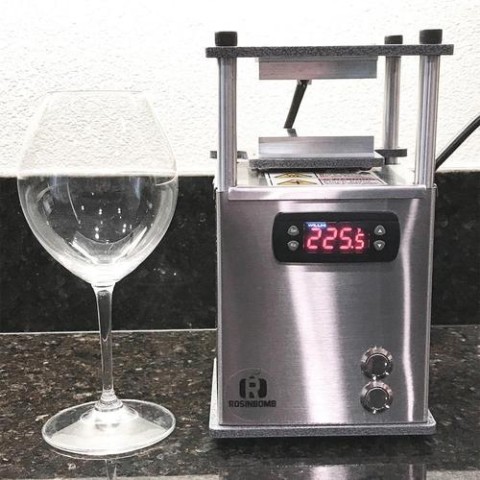 There are additional design factors contributing to ROSN's growth spurt. ROSINBOMB facilitates solventless extraction, doesn't need hydraulics, and utilizes revolutionary Flow Channel technology extraction methods to produce high-quality essential oils and waxes in high volume without the burdensome process of collecting different extracts. Moreover, through its patent-pending Flow Channel technology, the ROSINBOMB M60 achieves large-scale production output without needing additional costly equipment or a team of technicians. From a sales and marketing standpoint, its MSRP of only $2350 for the M60 positions it to disrupt the essential oil extraction market by offering manufacturers a fast, simple, organic, and affordable solution to deliver high yield, efficient processing, and quality product.
Other benefits strengthen that proposition. ROSINBOMB's M60 with Flow Channel technology allows for gather-free, rapid succession pressing, delivering quality yield with minimum effort by sending essential oil into a custom-designed silicon tray for accessible collection. This enhanced technology saves significant time over first-generation press extraction methods. Perhaps more importantly, it yields significantly more final product than competing press technologies. That's an intended result of ROSN presses, unlike other machines, not pausing between press cycles. That advantage facilitates more continuous and efficient processing.
Innovative Flow Channel Integration
The most significant advantage is that using ROSINBOMB presses and its Flow Channel, manual extract collection is a thing of the past. Those knowledgeable about the extraction process know how powerful a motivator to use ROSINBOMB that can be. Those that don't may want to learn why before purchasing a more expensive, different brand's press. There's still more to like.
Both newcomers and press veterans will particularly appreciate this aspect. The ROSINBOMB M60 comes with 2 additional press plate caps, called the Conversion Plates, that slide over the Flow Channel and allow the operator to convert the Flow Channel into a flat press to produce certain types or small amounts of organic material. The ROSINBOMB M60 is the only press on the market offering the operator this type of extraction versatility. That's inherent to yield, and more of it.
The M60 yield, assuming 10g-15g material per pressing @ 15-20% average yield, should deliver about 2-3g concentrate per pressing. Able to complete 30 presses per hour, the M60 can provide a 60-90g yield per hour. Of course, outcomes can vary based on several variables, including the quality of material, types of rosin bags used, pressing temperatures, and facility logistics. However, performance precedent shows that ROSN presses deliver consistently higher, cleaner yields than other presses.
That's an intentional result expected to continue from ROSINBOMB customers maximizing the benefits unique to its presses and technology, including 100% organic and solventless extraction, elegant design and simple operation, and certified components in a compact platform. Even more important to those consumers: it's powerful. Despite its small housing, it can generate 6,000+ pounds of pressure through a one-touch operation that draws minimal electrical usage. Best of all, no compressors, hydraulics, separate electric pumps, or hand cranks are required.
Being Different Is More Than Good, It Drives Revenues
All told, ROSN is a microcap company whose sum of its parts makes them an attractive value proposition on several scales. Great press design attracts users, and users drive revenue growth, which attracts investors. And, subsequently, that revenue growth allows ROSN to continue funding its initiatives to build better presses that can help it secure a forever leadership role in a billion-dollar sector.
And if they stay true to its plan of developing forward-thinking designs with simple functionality and accessible pricing, earning that title could come faster than many think. With no expectation or reason for ROSN to alter a successful course, that result is more than likely; in time, it's probable.
Thus, while 2022 was a year of milestones reached, 2023 is set up to be driven by catalysts. And those are typically the most powerful value drivers in a company's arsenal. Considering ROSN may have several in the queue, adding ROSINBOMB to an investment playbook may therefore be both a wise and timely consideration.
Disclaimers: Shore Thing Media, LLC. (STM, Llc.) is responsible for the production and distribution of this content. STM, Llc. is not operated by a licensed broker, a dealer, or a registered investment adviser. It should be expressly understood that under no circumstances does any information published herein represent a recommendation to buy or sell a security. Our reports/releases are a commercial advertisement and are for general information purposes ONLY. We are engaged in the business of marketing and advertising companies for monetary compensation. Never invest in any stock featured on our site or emails unless you can afford to lose your entire investment. The information made available by STM, Llc. is not intended to be, nor does it constitute, investment advice or recommendations. The contributors may buy and sell securities before and after any particular article, report and publication. In no event shall STM, Llc. be liable to any member, guest or third party for any damages of any kind arising out of the use of any content or other material published or made available by STM, Llc., including, without limitation, any investment losses, lost profits, lost opportunity, special, incidental, indirect, consequential or punitive damages. Past performance is a poor indicator of future performance. The information in this video, article, and in its related newsletters, is not intended to be, nor does it constitute, investment advice or recommendations. STM, Llc. strongly urges you conduct a complete and independent investigation of the respective companies and consideration of all pertinent risks. Readers are advised to review SEC periodic reports: Forms 10-Q, 10K, Form 8-K, insider reports, Forms 3, 4, 5 Schedule 13D. For some content, STM, Llc., its authors, contributors, or its agents, may be compensated for preparing research, video graphics, and editorial content. STM, LLC has been compensated up to thirty-thousand-dollars cash via wire transfer by a third party to produce and syndicate content for Rosinbomb, Inc. for a period of one month ending on 4/30/23. As part of that content, readers, subscribers, and website viewers, are expected to read the full disclaimers and financial disclosures statement that can be found on our website. The Private Securities Litigation Reform Act of 1995 provides investors a safe harbor in regard to forward-looking statements. Any statements that express or involve discussions with respect to predictions, expectations, beliefs, plans, projections, objectives, goals, assumptions or future events or performance are not statements of historical fact may be forward looking statements. Forward looking statements are based on expectations, estimates, and projections at the time the statements are made that involve a number of risks and uncertainties which could cause actual results or events to differ materially from those presently anticipated. Forward looking statements in this action may be identified through use of words such as projects, foresee, expects, will, anticipates, estimates, believes, understands, or that by statements indicating certain actions & quote; may, could, or might occur. Understand there is no guarantee past performance will be indicative of future results. Investing in micro-cap and growth securities is highly speculative and carries an extremely high degree of risk. It is possible that an investors investment may be lost or impaired due to the speculative nature of the companies profiled.
Media Contact
Company Name: STM, LLC.
Contact Person: Michael Thomas
Email: [email protected]
Phone: 917-773-0072
Country: United States
Website: https://primetimeprofiles.com/