Spottie WiFi Unveils "Buy The Dips" Single in Wake of NFT NYC and Gramercy Theatre Performance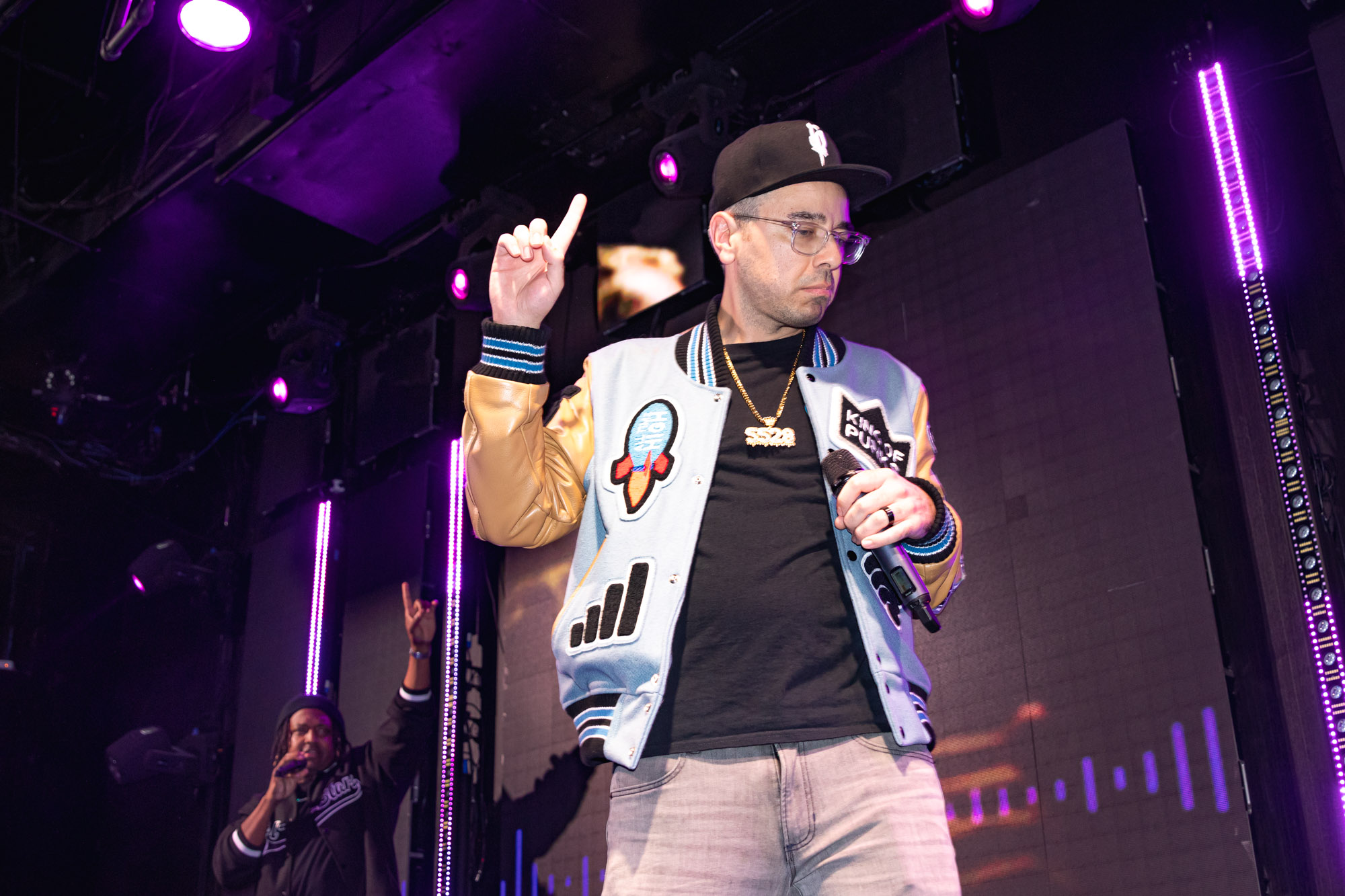 Spottie WiFi, the CryptoPunk rapper, will release "Buy the Dips" featuring Jim Jones on April 12th, ahead of his album "The Kings Alpha" on April 28th. Photo Credit Joshua Alexander Jimenez
Spottie WiFi, the CryptoPunk rapper, will release "Buy the Dips" featuring Jim Jones on April 12th, ahead of his album "The Kings Alpha" on April 28th. He partnered with Showtime.xyz to offer digital collectibles to fans who pre-save the album. Spottie WiFi will perform at the Gramercy Theatre with Styles P on April 12th and speak at NFT NYC. He has been recognized for his innovative use of NFTs in the music industry and co-signed by legendary artists like Snoop Dogg and Timbaland.
NEW YORK, NY – Spottie WiFi, the groundbreaking CryptoPunk rapper, is set to release his new single "Buy the Dips" featuring Jim Jones on April 12th, 2023, via digital music agency Flourish$Prosper Music Group.
Jim Jones, a highly respected and influential rapper, is well known for his many accomplishments in the web3 industry. He was the first mainstream rapper to sell an NFT, a 3D artwork of his necklace, in 2021. In addition, he has his own line of cryptocurrency ATMs, which shows his dedication to the world of digital assets. In 2022, Jones released a NFT video for "We Set The Trends" featuring Migos that featured a Spottie Wifi cameo and many other popular NFT collections.
Showtime.xyz x Spottie Wifi
Spottie has recently partnered with Showtime.xyz, a startup digital collectible platform, to offer an exciting opportunity to fans. Fans who pre-save Spottie's upcoming album on Spotify through Showtime.xyz's platform will now have a chance to win exclusive digital collectibles on Showtime.xyz.
Spottie WiFi's "Buy the Dips" single is expected to build on his previous success and set the stage for his upcoming album, "The Kings Alpha" dropping April 28th. This highly anticipated album is set to continue Spottie's trend of groundbreaking innovation in the music industry.
Performance at Gramercy Theatre with Styles P
In addition to the release of "Buy the Dips," Spottie WiFi will be performing at the Gramercy Theatre with Styles P on April 12th, 2023. This highly anticipated event is expected to draw a large crowd and showcase Spottie's unique style of CryptoPunk rap.
Styles P is a well-respected artist in the hip-hop industry with a long history of success. He has been active in the music scene for over two decades, releasing hit albums and collaborating with other major artists like Jadakiss, Sheek Louch, and The Notorious B.I.G.
The Gramercy Theatre, located in the heart of New York City's Gramercy neighborhood, is a historic music venue that has been entertaining audiences for over 80 years. The Gramercy Theatre has since become one of the most popular and iconic music venues in the city, hosting a variety of shows from up-and-coming artists to legendary performers.
Featured Speaker at NFT NYC
Prior to the release of the "Buy the Dips" single and his performance at the Gramercy Theatre, Spottie WiFi will be a featured speaker at NFT NYC. This is an incredible opportunity for him to share his insights with artists on the intersection of music and NFTs and connect with other industry leaders. Spottie WiFi's success has not gone unnoticed. He received the 2021 NFT.NYC award for Best Use of NFTs in the Music Industry and was named to NFT Now's inaugural NFT 100 list. He has also been co-signed by legendary artists including Snoop Dogg, Timbaland, Bun B, Talib Kweli, Jim Jones, and others.
About Spottie WiFi
Spottie WiFi is a groundbreaking CryptoPunk rapper who has disrupted the music industry with his innovative approach to NFTs. He has proven that it is possible for independent artists to generate significant revenue through NFTs and has paved the way for others to follow in his footsteps.
Spottie WiFi has already proven that he is a trailblazer in the industry, and this release is expected to solidify his position as one of the most innovative and successful artists in the game. With his upcoming performance at the Gramercy Theatre and his role as a featured speaker at NFT NYC, Spottie WiFi is set to continue making waves at NFT.NYC and beyond.
Media Contact
Company Name: Flourish and Prosper
Contact Person: Alberto Martinez
Email: Send Email
Address:3573 Lexington Avenue
City: El Monte
State: CA
Country: United States
Website: https://flourishprosper.net/