CDR is for Consensual Dispute Resolution. LACFLA is expanding.
LACFLA (formerly, the Los Angeles Collaborative Family Law Association) is an open, interdisciplinary organization dedicated to helping families resolve family conflict in a non-adversarial way, by training professionals and educating the public in these more peaceful and cost-efficient methods. We are pleased to announce that we are broadening our mission from our singular focus on collaborative practice to include all forms of consensual dispute resolution, including mediation as well as collaborative practice.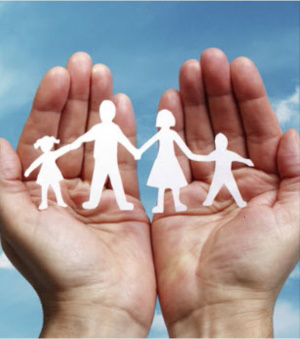 To reflect this expansion, our new name is now the Los Angeles CDR Family Law Association (LACFLA). Through our organization, LACFLA members will now be able to highlight the wide range of consensual dispute resolution services they provide to the public. To this end, we will offer increased opportunities for training in all aspects of conflict resolution and public education about available CDR options.
We look forward to partnering with like-minded professionals and organizations throughout the State to expand and improve the availability and quality of CDR to family practice professionals and families in need.
If you are interested in joining us, please contact us at lacfla.org or 818-933-4505.
About Los Angeles Consensual Dispute Resolution Family Law Association (LACFLA)
The Los Angeles CDR Family Law Association is an interdisciplinary, open organization committed to the collaborative process of solving family conflict in a non-adversarial way, by education professionals and informing families in a more cost-efficient, peaceful process.
Los Angeles CDR Family Law Association is a non-profit 501 (c) 3, non-profit corporation that offers continuous education, as well as support for success with non-adversarial resolutions utilizing the Collaborative Process. They will guide and support collaborative practice in LA County and coordinates with international, state, and regional collaborative practice organizations.
#collaborativedivorce #shermanoaks #LACFLA #friendlydivorce
LACFLA | https://www.lacfla.org/
Discover more great content here:
https://www.facebook.com/DivorcewithLACFLA/
https://www.youtube.com/channel/UC25OvWtlQVroUE7dhuvpgaA?view_as=subscriber
https://www.pinterest.com/losangelescollaborativefamilyl/
Media Contact
Company Name: Los Angeles CDR Family Law Association (LACFLA)
Email: Send Email
Phone: (818) 933-4505
Address:15490 Ventura Blvd #300-A
City: Sherman Oaks
State: CA 91403
Country: United States
Website: https://www.lacfla.org/