The Timeless Artistry of Bernard Buffet: Exploring the Enigmatic World of an Influential Figurative Painter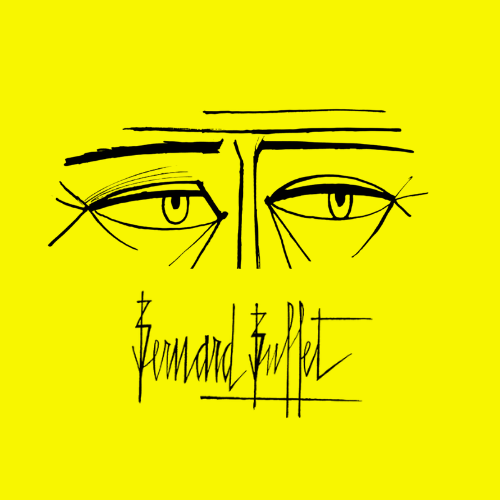 Discover the Enigmatic World of Bernard Buffet: The Influential Figurative Painter of the 20th Century
Bernard Buffet, the celebrated French painter and lithographer, left an indelible mark on the world of art with his unique style and masterful technique. Though his work has faced both praise and criticism, he remains a prominent figure in the world of figurative painting. Buffet gained widespread recognition in the 1950s, but his artistic talent was evident from an early age. At just 19 years old, he was awarded the prestigious Prix de la Critique, becoming the youngest artist to receive the prize. This early recognition set the stage for a career that would be filled with accolades and triumphs.
One of Buffet's greatest strengths was his ability to capture human form and expressions poignantly. His portraits were particularly powerful, imbued with a sense of emotional detachment that made them all the more compelling. This sense of detachment was reflected in his broader style, which was characterized by sharp lines, strong colors, and a sense of austerity. Despite his tendency towards emotional detachment, Buffet's work was not lacking in feeling or depth. His rich linework and intricate compositions were capable of eliciting strong emotions in those who viewed them. This is perhaps best exemplified by his landscapes, which were filled with a sense of melancholy and introspection that spoke to the human experience.
Buffet's work was collected by many prominent figures in the art world, including the French collector Pierre Bergé and the American actress Lauren Bacall. He was also the subject of numerous solo exhibitions, including retrospectives at the Los Angeles County Museum of Art, the Hermitage Museum in St. Petersburg, and the Musée d'Art Moderne de la Ville de Paris. These exhibitions cemented his status as one of the most important artists of the 20th century.
One of Buffet's most impressive feats was his sheer output. Throughout his career, he created over 8,000 paintings and prints. This prodigious output was made all the more remarkable by the fact that he was also a talented illustrator, creating book and album covers for 20th-century giants such as Albert Camus, Jean-Paul Sartre, and Ella Fitzgerald. In 1973, Buffet was appointed a Knight of the Legion of Honor, one of France's highest civilian honors, and a museum dedicated to his work opened in Japan – a unique achievement for a living artist. These accolades were a testament to his immense talent and the impact that his work had on the world of art.
Today, there is a renewed interest in Buffet's oeuvre, thanks in part to the efforts of his daughter, Danielle, and his grandson, Timothé. Together, they have created Bernard.Buffet.Official, a platform that seeks to introduce Buffet's works to new audiences and offer a unique perspective on the artist. As part of this endeavor, they will be expanding Bernard.Buffet.Official's offering with a soon-to-be-published website, and they have published a book. 'Bernard Buffet Au-delà peinture', with French and English texts, which are available on Amazon and selected bookshops.
Buffet's style and technique have had a profound impact on the world of art, particularly in France, South Korea, and Japan, but younger generations aren't always aware of the artist's legacy. Danielle and Timothé will continue to highlight the artist's many strengths and unique contributions to figurative painting by. Curating online content that gives easy access to the oeuvre of one of the most influential artists of the last century.
Media Contact
Company Name: HYPE PR
Email: Send Email
Country: United States
Website: www.hypekoolar.com