DreamBooks Media Professionals Select "RayRay's Amazing Dream: An Adventurous Week" for Film Adaptation Project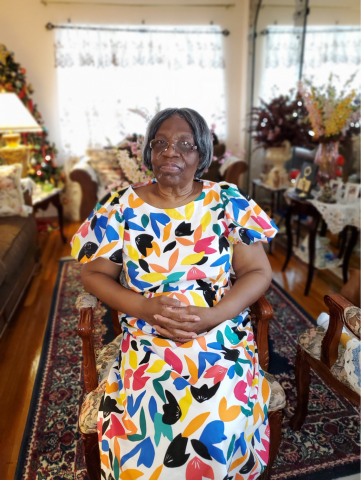 DreamBooks Media Professionals has selected the book entitled "RayRay's Amazing Dream: An Adventurous Week" for a film adaptation project. Written by Roslyn C. Thorpe, the book tells the story of a lion named Ray Ray who, after an accident, embarks on an incredible adventure in the forest with his friend Mandy the bear.
The book's engaging story follows Ray Ray and his friends over the course of a week-long dream, filled with excitement and adventure that is sure to captivate young readers. The book is designed to be easy to read with clear and simple language, making it accessible to children of all ages. Vibrant and imaginative drawings accompany the text, adding a visual dimension to the story.
The author's message is conveyed clearly throughout the book, making it an educational as well as entertaining read. Children are encouraged to identify the characters, count the number of friends Ray Ray has in his dream, learn the days of the week, and sequence events in the story, making it a useful tool for learning and development. The book is well-written, demonstrating the author's keen understanding of what children find appealing.
DreamBooks Media Professionals recognized the book's potential to be adapted into a film, given its engaging storyline and visual appeal. The book's selection of colors and characters was praised for its excellence, further solidifying its potential for a successful adaptation.
"RayRay's Amazing Dream: An Adventurous Week" is suitable for a variety of ages and reading levels, making it a versatile source material for the film adaptation project. The book has the potential to be utilized in different ways to engage children at different levels, making it an ideal choice for DreamBooks Media Professionals.
The author, Roslyn C. Thorpe, expressed her excitement about the news, saying, "I am thrilled that 'RayRay's Amazing Dream: An Adventurous Week' has been selected for a film adaptation project. It has been a joy to see how children have responded to the story and I am excited to see it brought to life on the big screen."
The film adaptation project for "RayRay's Amazing Dream: An Adventurous Week" is expected to bring the book's engaging storyline and vibrant characters to life in a new and exciting way. With DreamBooks Media Professionals at the helm, the project will surely be a success and bring joy to children and families worldwide.
The film adaptation of the book is in the pre-production stage, and further details about the project will be announced in due course. The book is available for purchase on Amazon.
About the Author:
Roslyn C. Thorpe is an accomplished author passionate about creating engaging and educational content for children. With a background in education and a love for storytelling, Thorpe has created a book that has captured the hearts and minds of young readers.
Media Contact
Company Name: Dreambooks Media Professionals
Contact Person: Derrik Jonathan Vassar
Email: Send Email
City: Houston
State: Texas
Country: United States
Website: dreambooksmediapro.com