Luv 'n' Play Launches New Fashion Accessories Collection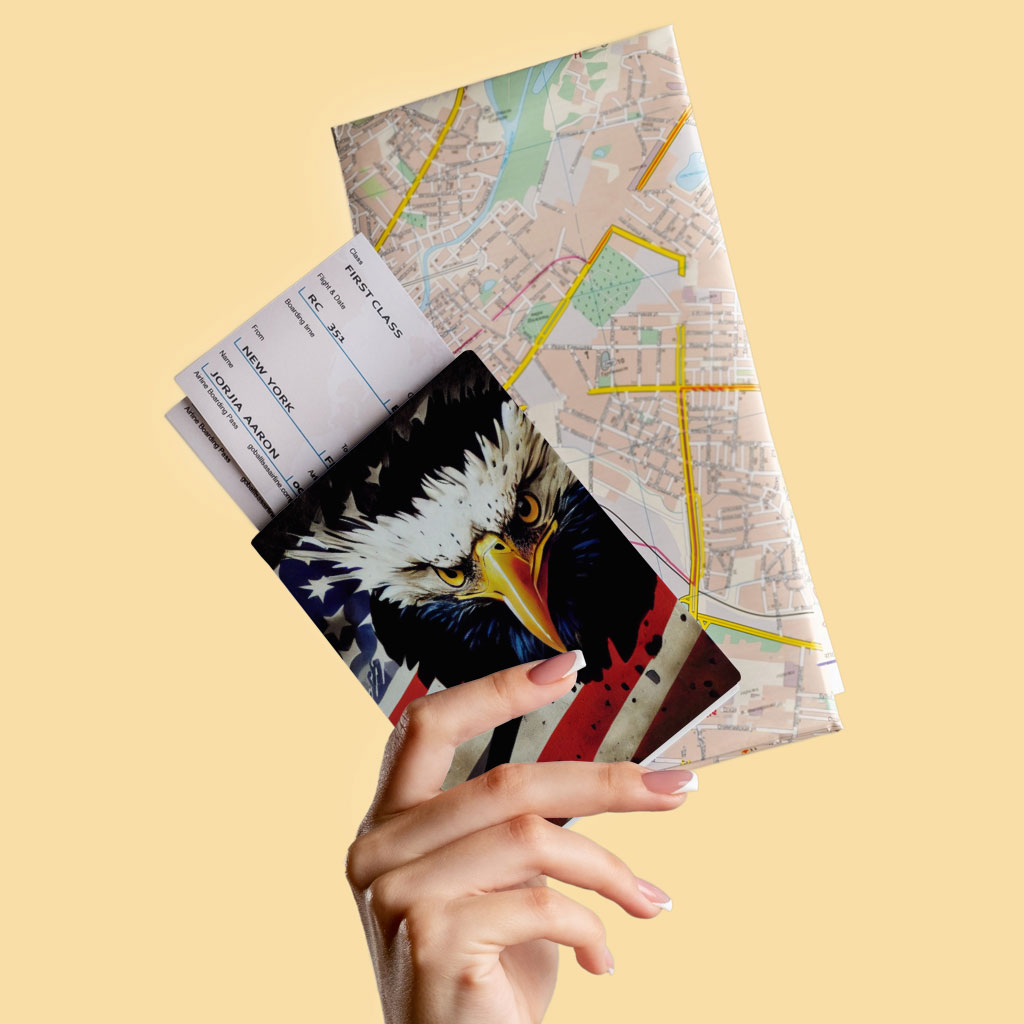 Luv 'n' Play, a leading online store for trendy fashion accessories, has recently launched its newest collection of bags, wallets, earrings, keychains, patches, and travel accessories. The new collection features a wide variety of stylish and functional accessories that are perfect for any occasion.
The new collection includes a range of items that are perfect for the patriotic American. From American eagle print keychain wristlets to Liberty Statue hat patches, there's something for every patriotic fashionista. The collection also features passport covers and luggage tags that proudly display the American flag, making them the perfect accessory for travelers who want to show their love for their country.
For those who love birds and nature-inspired designs, the collection features a range of eagle and bird graphic wallets, earrings, and keychains. The American Bald Eagle earrings and wallet clutch are particularly noteworthy, as they showcase the majestic bird in a stunning and patriotic way.
In addition to the patriotic and bird-themed items, the collection also includes a range of trendy and fashionable accessories. The Liberty Statue design women's wallet clutch, for instance, is a unique and colorful accessory that is sure to make a statement. The collection also includes a range of makeup bags and cosmetic pouches, perfect for the stylish woman on-the-go.
All of the items in the collection are made with high-quality materials, ensuring that they are durable and long-lasting. They are also designed to be practical and functional, making them perfect for everyday use. With a range of designs and styles to choose from, there's something for everyone in this new collection.
"We are thrilled to launch our new collection of fashion accessories," said the spokesperson for Luv 'n' Play. "We've put a lot of thought and care into designing these items, and we're confident that our customers will love them. We wanted to create a collection that was not only stylish and trendy but also practical and functional. We believe that we've achieved that with this new collection."
The new collection is now available on the Luv 'n' Play website. Customers can browse the collection and purchase their favorite items online. With free shipping on orders over $50, it's never been easier to get your hands on the latest fashion accessories from Luv 'n' Play.
About Luv 'n' Play
Luv 'n' Play is dedicated to providing its customers with high-quality fashion accessories that are both stylish and functional. The store's selection of bags, wallets, keychains, patches, and travel accessories are designed to meet the diverse needs of its customers. Whether you're looking for a stylish wallet to carry your essentials or a trendy tote bag for your shopping trips, Luv 'n' Play has got you covered. The store is committed to offering its customers a seamless shopping experience with fast and efficient shipping and excellent customer service. Shop the latest trends in fashion accessories today at Luv 'n' Play and elevate your style game.
Media Contact
Company Name: Luv'n' Play
Email: Send Email
Country: United States
Website: https://luvnplay.com/