Author's Tranquility Press presents "Jesus Says Hi! He's Back!" – a Spiritual Journey with Unprecedented Encounters by Lonny Dargavel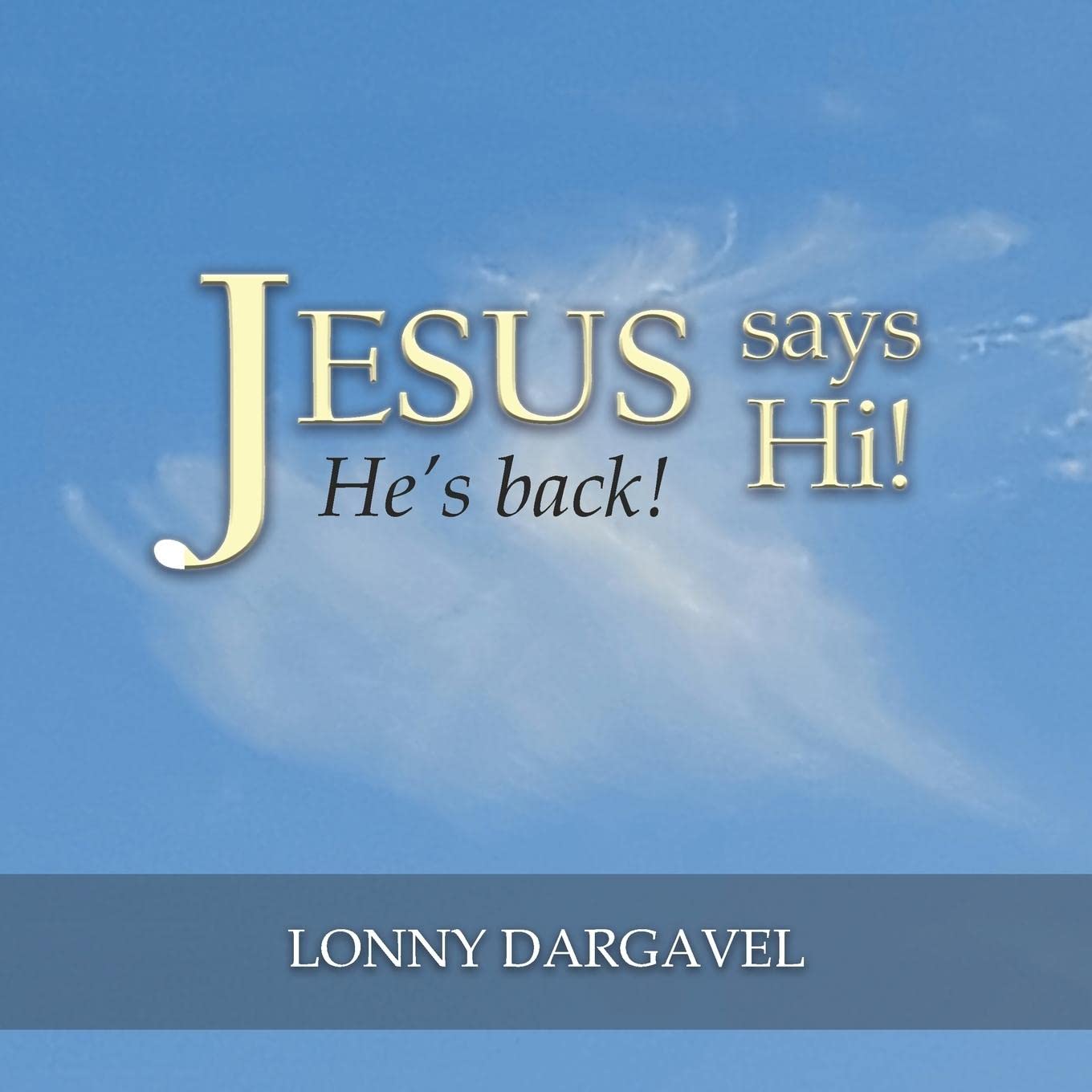 "Jesus Says Hi! He's Back!" by Lonny Dargavel is a remarkable book that promises to ignite readers' faith in God. Lonny shares his fascinating journey of faith and his encounters with Jesus, Mother Mary, and other spiritual figures through a series of pictures that have miraculously appeared to him over the years. Lonny's incredible story will encourage readers to trust in God's infinite wisdom and divine providence, and to believe that He is always present in their lives.
This book by Lonny Dargavel is his third photography book containing similar pictures from his two other books, "Jesus is Here!" and "Mother Mary is Here".These pictures have appeared on the ground, on walls, in the bathtub, and even in the clouds. They have included images of Mother Mary, saints, and Native American medicine wheels, as well as numerous images of Jesus himself. His initial book "On The Other Side Of The Rainbow" is a written story of grief and difficulties from the dark side followed by God's grace.
Lonny's journey began in 2015 when he began spotting interesting formations in the clouds and began capturing them on his cell phone. Over time, the pictures became more frequent and more detailed, and he began to see the hand of God in all of them. In one particularly striking picture, the face of Jesus appeared on the wall with Mother Mary during Easter week. In another, Lonny captured a vision of what looks like the Holy Spirit coming out of Jesus's mouth while he was in the bathtub.
Lonny's story is not just about the pictures themselves, but about the incredible faith journey that has brought him to this point. He writes with great passion and conviction about the power of prayer, the importance of trusting in God's plan, and the incredible grace that has been showered upon him through his encounters with Jesus and other spiritual figures.
Lonny's experiences will undoubtedly inspire readers to deepen their own faith and to seek out God's presence in their own lives. As Lonny himself writes, "This is God's work, it is Christ, He says Hi!" "Jesus Says Hi! He's Back!" is a powerful testament to the reality of God's love and the transformative power of faith.
"Jesus Says Hi! He's Back!" by Lonny Dargavel is an eye-opening and inspiring book that will leave readers with a renewed sense of hope and faith in God. It is a reminder that God is always present in our lives, even in the most unexpected and miraculous ways.
About Author's Tranquility Press
Author's Tranquility Press is a top publicity agency known for delivering innovative solutions designed to help writers across genres to reach a wider audience. The company combines the use of the latest technologies and the expertise and diverse experience of the team to provide quality, relatable content to as many people as possible, irrespective of their location across the globe.
Media Contact
Company Name: Author's Tranquility Press
Contact Person: Patricia Adams, Marketing Supervisor
Email: Send Email
Phone: (866) 411-8655
Address:3800 CAMP CREEK PKWY SW BLDG 1400-116 #1255
City: Atlanta
State: Georgia, 30331
Country: United States
Website: www.authorstranquilitypress.com