"Breaking The Blue Code": A Riveting Journey of a Rookie Cop Unveiled in Dominique Hanies' New Book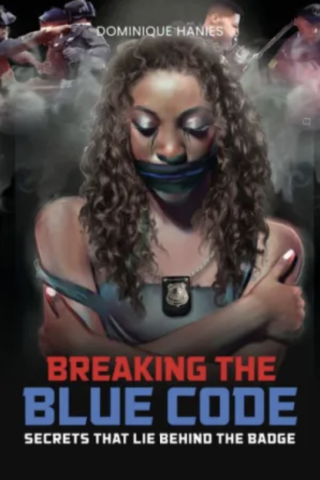 Dominique Hanies, author, and narrator of the book "Breaking The Blue Code" announce the release of her new book. The book by author Dominique Hanies is Filled with action-packed moments and unspoken mental battles; this story will take you on a rollercoaster ride of highs, lows, and suspense; as the rookie cop goes through trials and tribulations. Navigating through her career, avoiding the drama and corruption that seems to be not so far-fetched, she finds herself facing challenges that she wasn't expecting in this profession.
Motivated and ready to take on the world, so she thought. Until she experienced the truth that lies behind the bade. A newly hired Cop, Officer Hanies, is cheered on by family and some friends.
A Florida native, Dominique was raised in Miami, FL. Growing up in the poverty-stricken area of Miami known as Liberty City, she always used writing as an escape from her harsh reality. She dreamed of going to the Army, but her mother was against it, so she sought out the next best thing for her, law enforcement.
The book is available on Amazon in Hardcover format, consisting of [189] pages written in English.
To learn more about Dominique Hanies, please visit here.
To purchase the book on Amazon, please visit here.
Media Contact
Company Name: Breaking The Blue Code: Secrets That Lie Behind the Badge
Contact Person: Dominique Hanies
Email: Send Email
Country: United States
Website: https://www.amazon.com/Breaking-Blue-Code-Secrets-Behind/dp/1959960938/ref=sr_1_1?crid=15EKH93YSWN1P&keywords=breaking+the+blue+code+by+dominique+hanies&qid=1678150090&sprefix=breaking+the+bluw+code+by+dominique+han%2Caps%2C725&sr=8-1