Halal Chaser Autos LTD – Wakaso Global enterprise: The Leading Affordable Car Dealership in Nigeria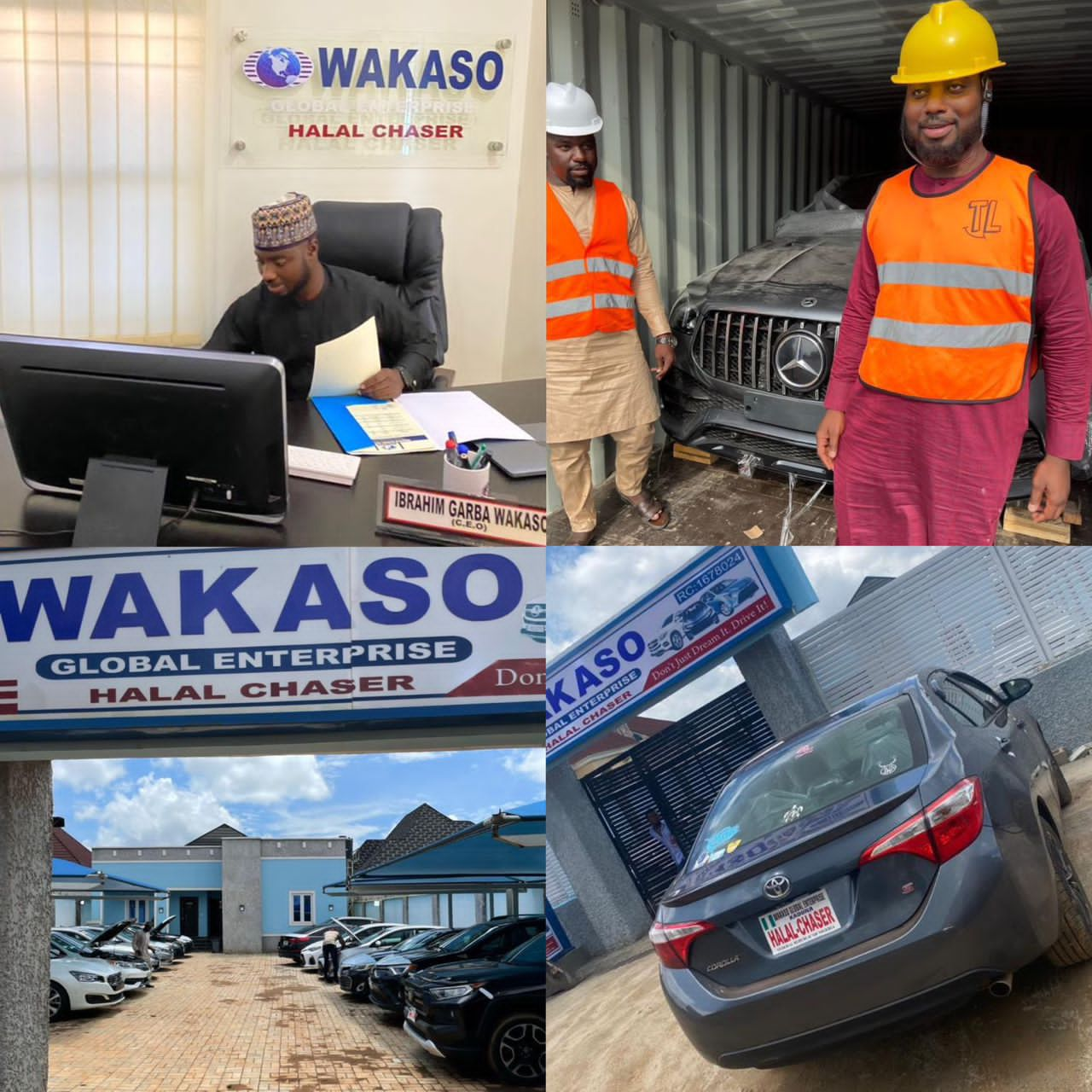 Hon. Ibrahim Garba has a long track record of high quality service delivery, selling the best cars at affordable prices. He's number one in satisfying clients mostly in *lagos, Abuja, kaduna and Kano* whether it's in exotic car deals or simple utility rides.
Halal Chaser Autos is his brain child, aimed at providing automobile solutions at the cheapest prices nationwide. With offices in *Abuja, Kaduna and Lagos,* you're only a call away from getting the car of your dreams.
Through Halal Chaser, he has sold and delivered over 1,500 vehicles to customers within *kaduna, Abuja, Lagos, Kano* and some other parts of the country since its establishment in 2018. He's sold cars to dignitaries such as governors, ministers and other top government officials. With a 100% client satisfaction rate, hon. Ibrahim Garba is sure to meet your needs flawlessly and without hitches.
Hon. Ibrahim Garba currently serves as the special adviser to the governor and government of Sokoto on student matters. He recently contested for house of reps to represent the good people of Tangaza/Gudu in the federal constituency. He's trusted and reliable and so is his company Halal chases autos ltd.
You can reach him via: +2348135002677, +22991917766I or visit www.halalchaserautos.com
About Halal Chaser autos ltd:
(Halal_chaser) is a fast growing automobile company leading in the sales and supply of cars; both brand new and foreign used.
The company is duely registered with the Corporate Affairs Commission (CAC RC: 1678024) and has all the requisite documentation from the Federal Inland revenue (FIRS) and the Econimic and financial crimes commission (EFCC).
We supply luxury cars to individuals for personal use and project vehicles to companies and ministries. We're only a call away.
Media Contact
Company Name: Halal Chaser Autos LTD
Contact Person: Ibrahim Garba
Email: Send Email
Country: Nigeria
Website: halalchaserautos.com/