Jas Boutique Releases Elaborate Neo-Gothic Wall Lamp Sculptures Designed by Lighting Designer and Artist, Franco Folinazzo
The bat and raven motif lamps evoke a sense of intrigue and enchantment in indoor spaces
Jas Boutique is the go-to online retailer and manufacturer of luxury chandeliers and lighting for homes, offices, and indoor spaces. The boutique is renowned for its unparalleled array and delivery of artistic sculptural lighting and chandeliers, alongside its steadfast commitment to merging artistry and illumination in producing light fixtures that are both aesthetically pleasing and highly functional.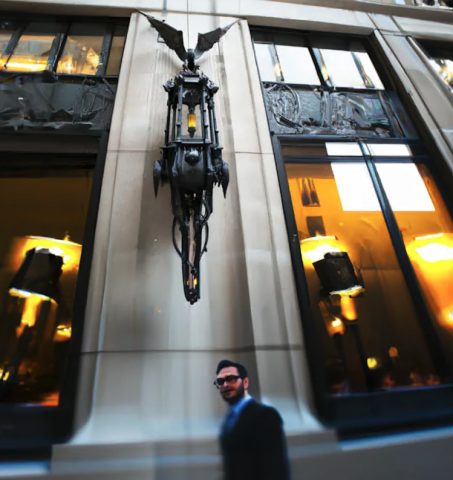 The lighting studio has recently released two neo-gothic wall lamp sculptures designed by the accomplished artist Franco Folinazzo. With over two decades of experience in the field, Folinazzo superbly combines art, architecture, and engineering to create designs that enhance the beauty of historic buildings and monuments.
The newly launched Franco Folinazzo lamps stand as a testament to the timeless allure of neo-gothic design. The first of the elaborate lamps, named the Midnight Sentinel, is a gothic revival cast iron wall lamp sculpture towering at 6 meters. The intricately designed statement piece has an attention-commanding bat perched on top, ideal for castles and stately homes. The Black Winged Raven is the second neo-gothic architectural wall lamp made from premium cast iron, featuring a raven's open wings that give an impression of movement. The lanterns of both awe-inspiring statement lamps are made from high-quality materials that ensure their durability.
Speaking on his latest masterpiece, Franco Folinazzo had this to say, "As the designer of The Black Winged Raven and The Midnight Sentinel, my inspiration for these sculptural lamps was drawn from the enchanting world of neo-gothic architecture. The cast iron craftsmanship, with its sinuous patterns and delicate curves, reflects the meticulous artistry of the Gothic era. This wall lantern sculpture serves as a dramatic statement piece, seamlessly blending the worlds of art, architecture, and gothic aesthetics."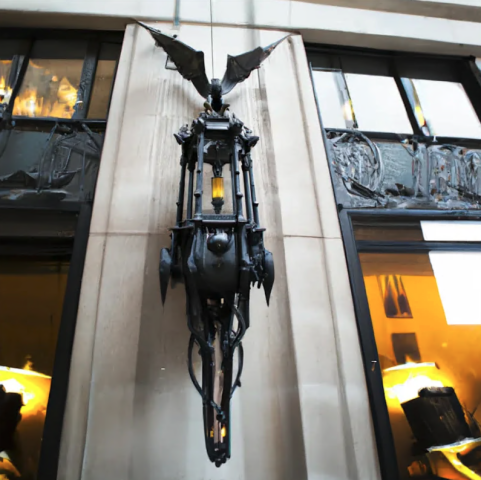 The head of sales at Jas Boutique, Henry Addington, is thrilled to present the captivating creations to interested customers, as he is confident that the lamps are the perfect addition for individuals seeking to infuse their spaces with an air of sophistication and Gothic-inspired allure. In his words, "These breathtaking sculptures have left us mesmerized by their Gothic charm. They capture the essence of gothic revival architecture while evoking a sense of mystery and elegance."
You can view the midnight sentinel scultural lamp here:
https://www.jasboutique.co.uk/the-midnight-sentinel-by-franco-folinazzo-dramatic-gothic-revival-black-cast-iron-bat-wall-lamp-sculpture/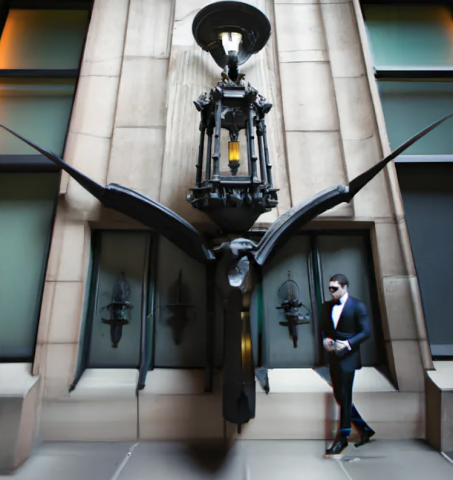 You can view the black winged raven sculptural lamp here:
https://www.jasboutique.co.uk/the-black-winged-raven-by-franco-folinazzo-elaborate-neo-gothic-architectural-cast-iron-black-wall-lantern-sculpture/
For more sculptural lighting, please visit https://www.jasboutique.co.uk/sculptural-lighting/
About Jas Boutique
Jas Boutique was established in 2007 with a vision to redefine the boundaries of traditional lighting. The store set out to create pieces that seamlessly blend form and function, pushing the boundaries of design and reimagining what lighting could be. From the delicate interplay of light and shadow to the intricate detailing of its sculptural masterpieces, every aspect of the Jas collection is a testament to its passion for artistic expression.
Media Contact
Company Name: Jas Boutique
Contact Person: Franco Folinazzo
Email: Send Email
Country: United Kingdom
Website: https://www.jasboutique.co.uk